Meeting the needs of the curriculum in England and Wales
The First Give programme complements multiple areas of the National Curriculum and Curriculum for Wales. That's why we've created Curriculum Links guidance which shows how and where First Give can support you school's offer.
First Give teachers can also use this document to help report on the benefits of the First Give programme to senior leaders, the Board of Governors and Ofsted or Estyn.
Here's a snapshot of how the First Give programme supports school themes, links to subject areas, and supports a whole year group: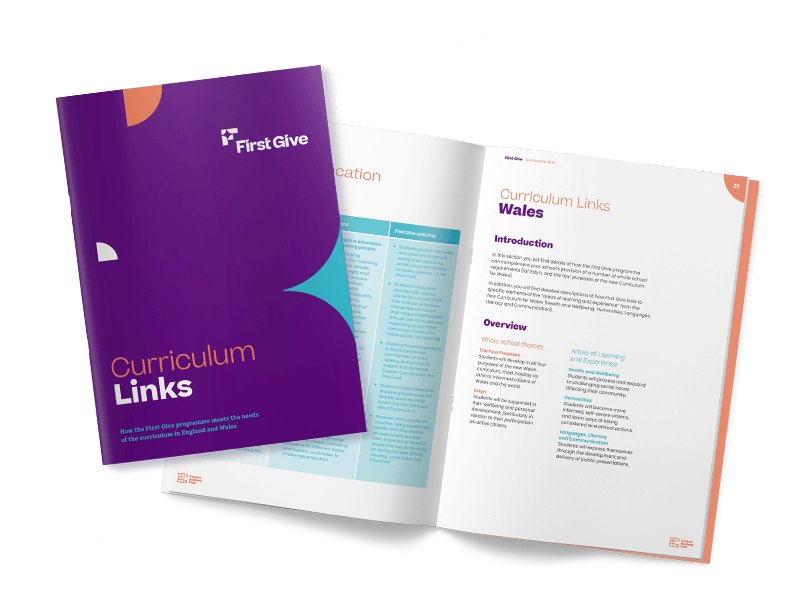 Supporting school themes
The First Give programme can support school themes such as:
SMSC (Ofsted)
Character Education
Enrichment and Personal Development
Language and Literacy
The Four Purposes (Wales)
Estyn (Wales)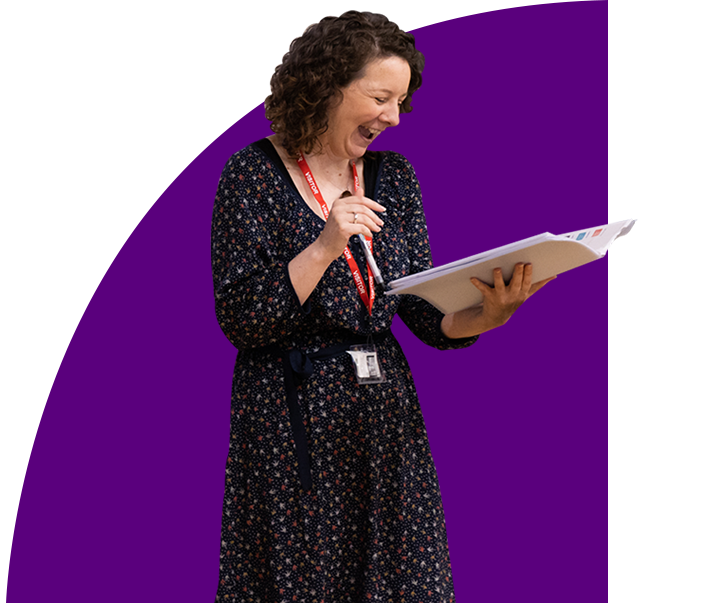 Subject areas
The First Give programme complements and supports delivery of a range of subject curricula including:
PSHE
Citizenship
English
RE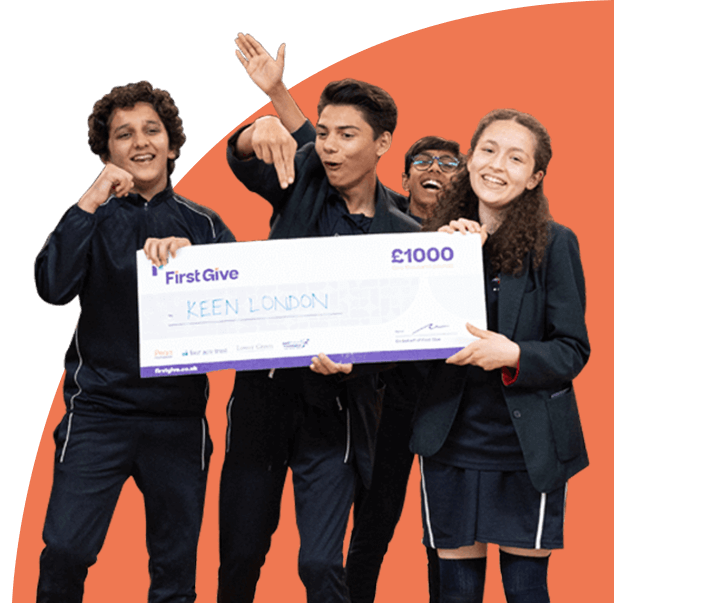 Year group skills development
Through participation in the programme students not only have a positive impact on their local community, they also develop a range of skills including:
Presentation/ Public speaking
Team Work
Leadership
Project Planning
Research
Communication
the students enjoyed themselves so much. I definitely feel they got a lot out of the programme and learnt a number of new skills to take away, as well as some good life lessons!
How It Works
We co-deliver our programme with our partner schools, with their chosen year group, in their chosen curriculum area, during their chosen term. Have a look through our programme structure.
Learn more
Programme Calendar
Our vision is to empower as many students as possible, within secondary schools across England and Wales, to help make the lives of others better. To do this we must plan ahead and book our partner schools' dates in advance, to ensure they are fully supported in delivering a succesful First Give Programme. Don't miss out on your chosen term – book your dates ASAP!
Learn more