How It Works
First Give assigns each partner school a member of our experienced Programmes Team. With their support a Lead Teacher at school will coordinate the delivery of the programme during the term and curriculum area of your choice.
Learn
Students learn about social issues in their communities and choose the issues which are important to them.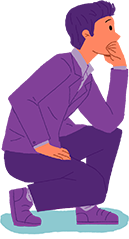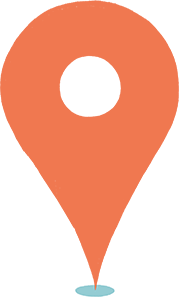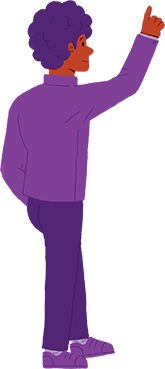 Research
Students research charities working in their communities and as a class, choose one to represent.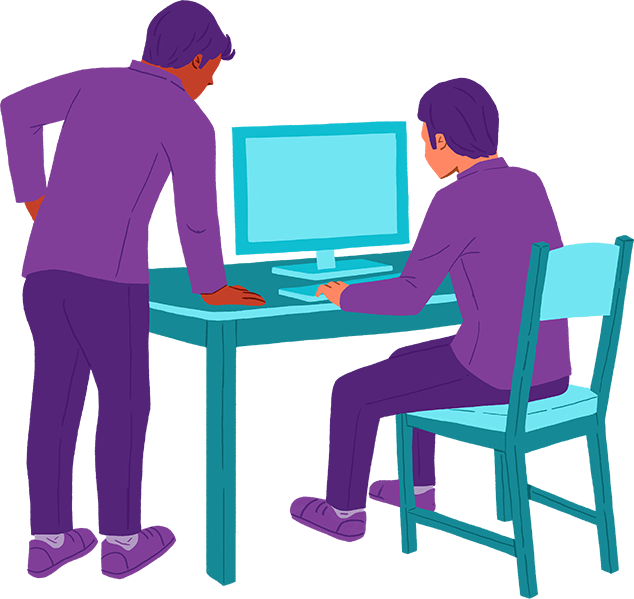 Meet
Charities are invited in to meet the class, so that students can learn more about their work and how to help them.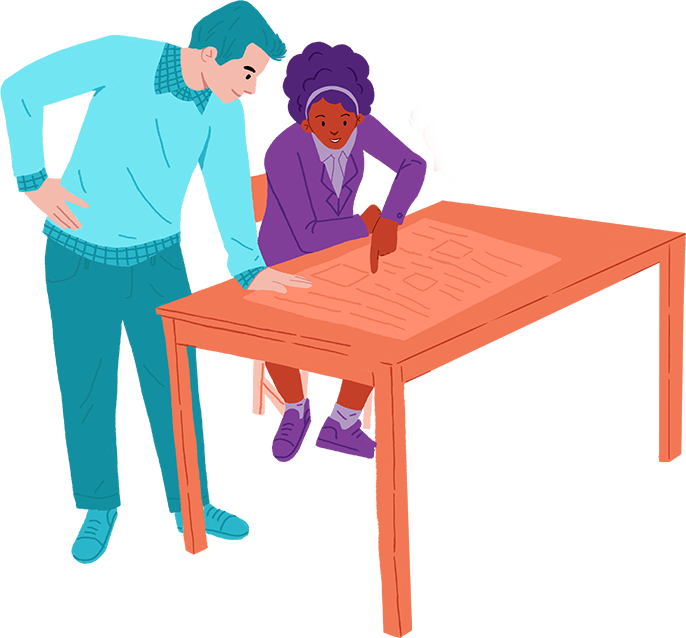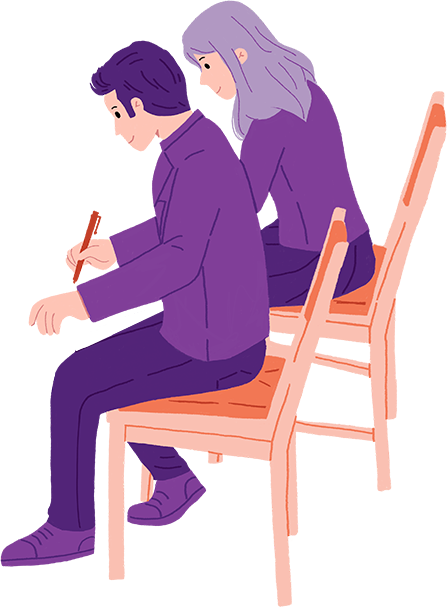 Plan & Deliver
Students plan and deliver social action activities (fundraising, awareness raising, volunteering) in support of their charities.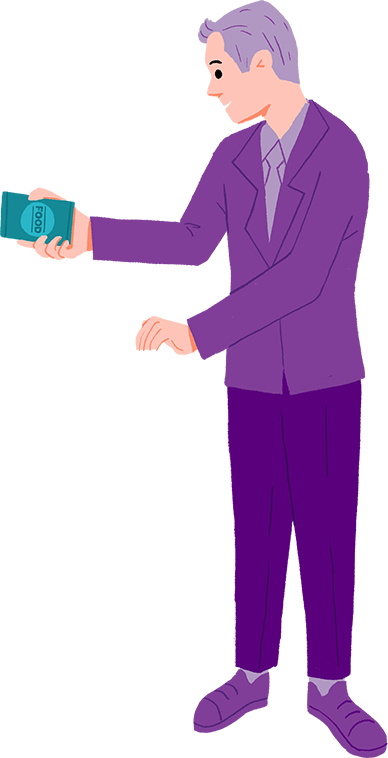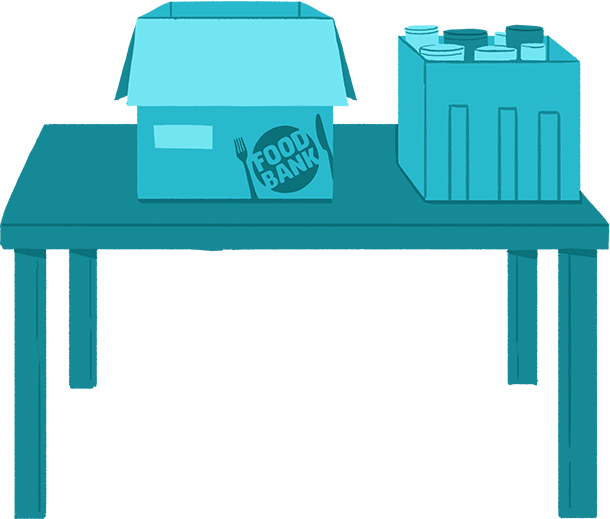 Present
Students learn public speaking skills and put together creative presentations about the work of their charity and what their class has done to support it.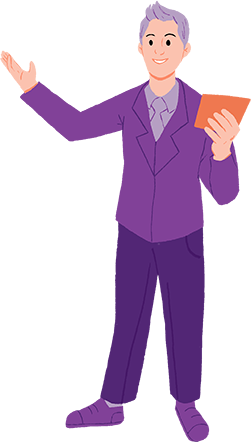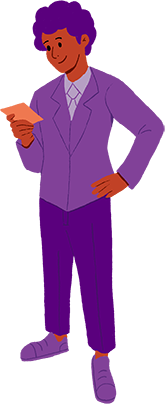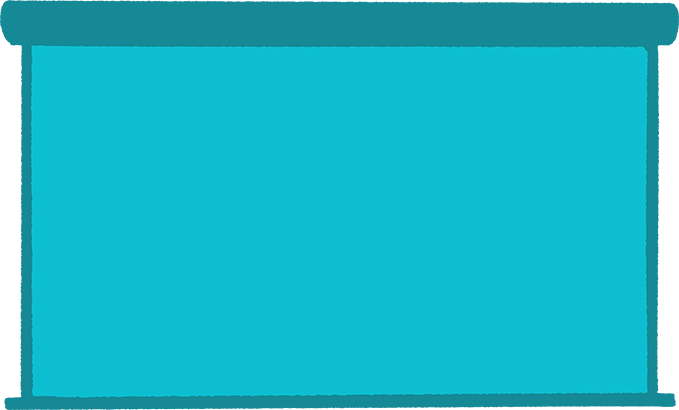 School Final
One group is chosen to represent each class at your school's First Give Final. A panel of judges rate each class based on their social action and presentations. The winning class wins a First Give grant of £1,000 for their charity.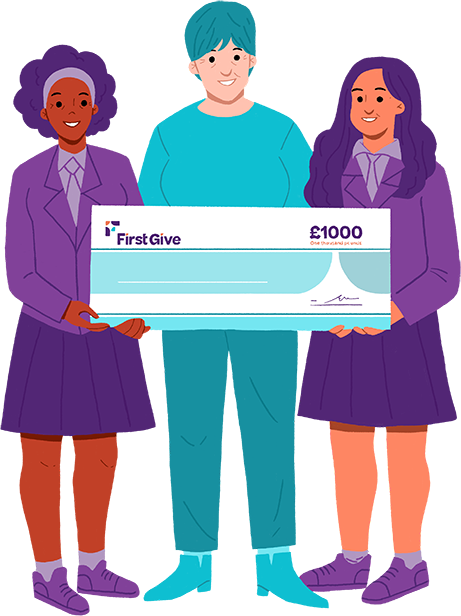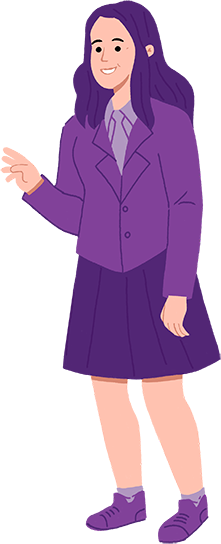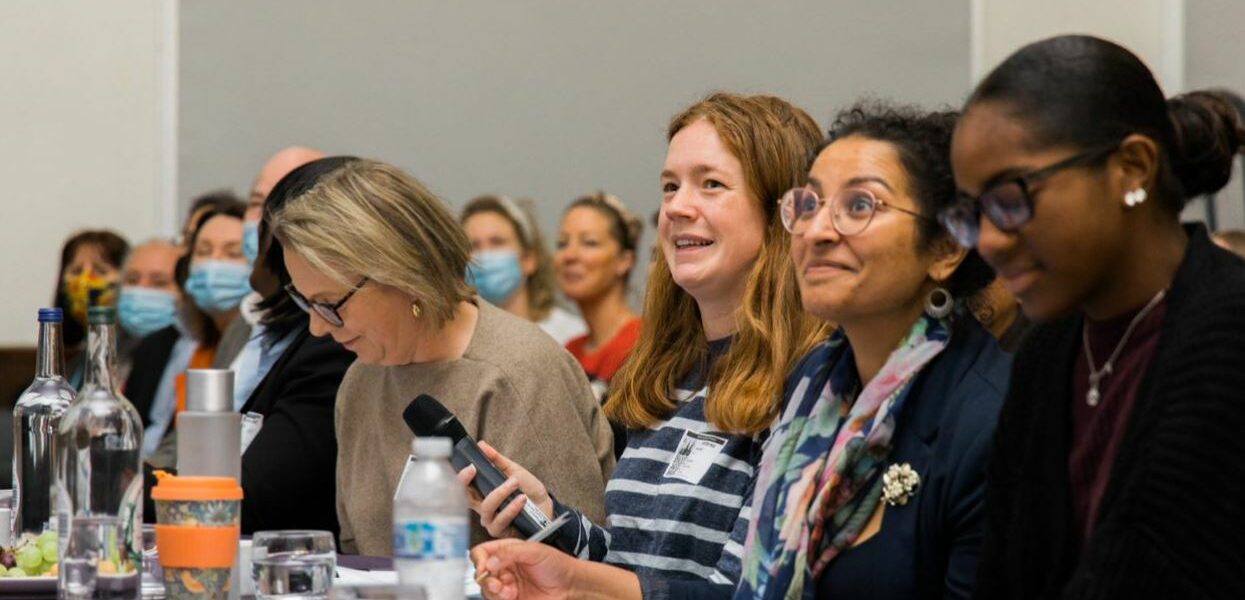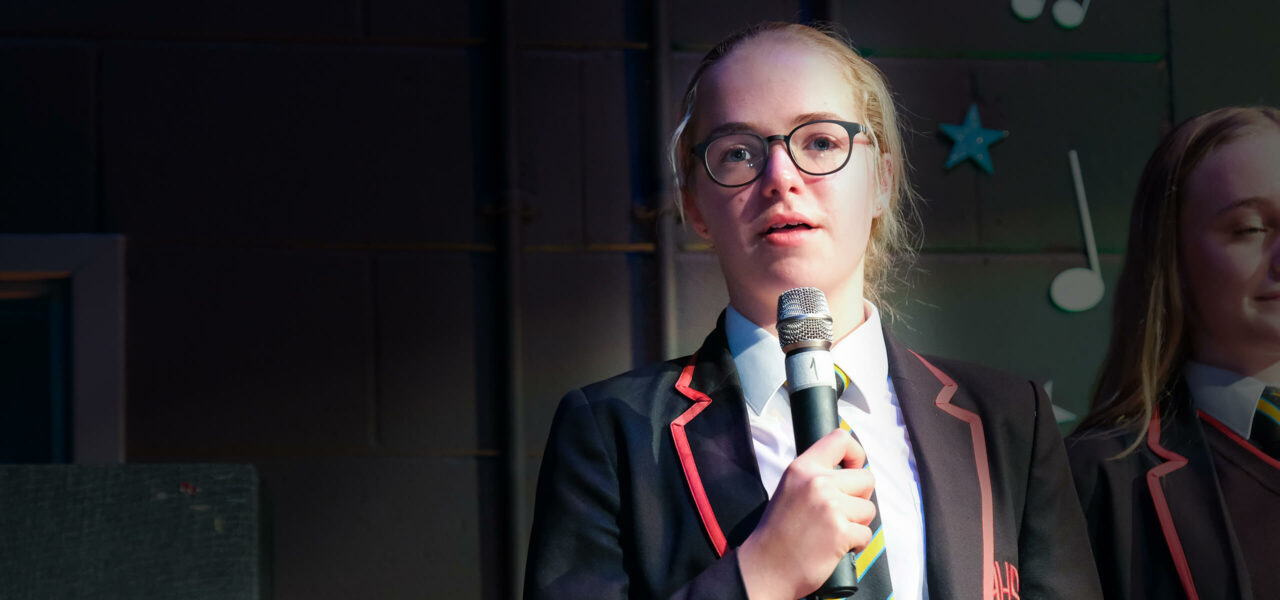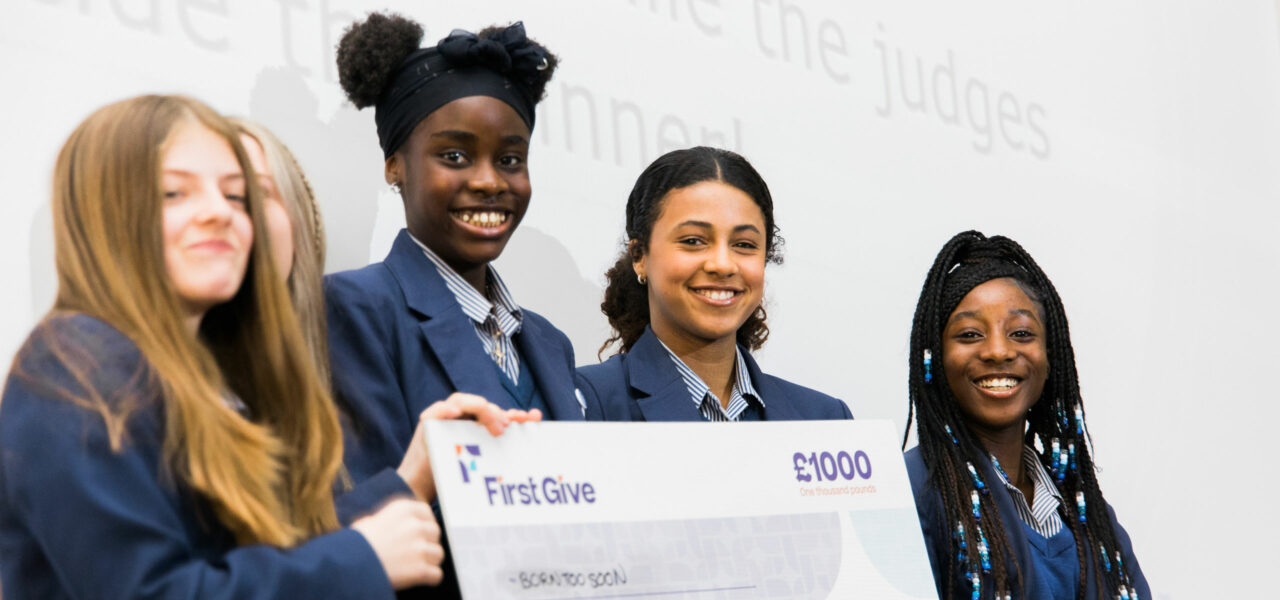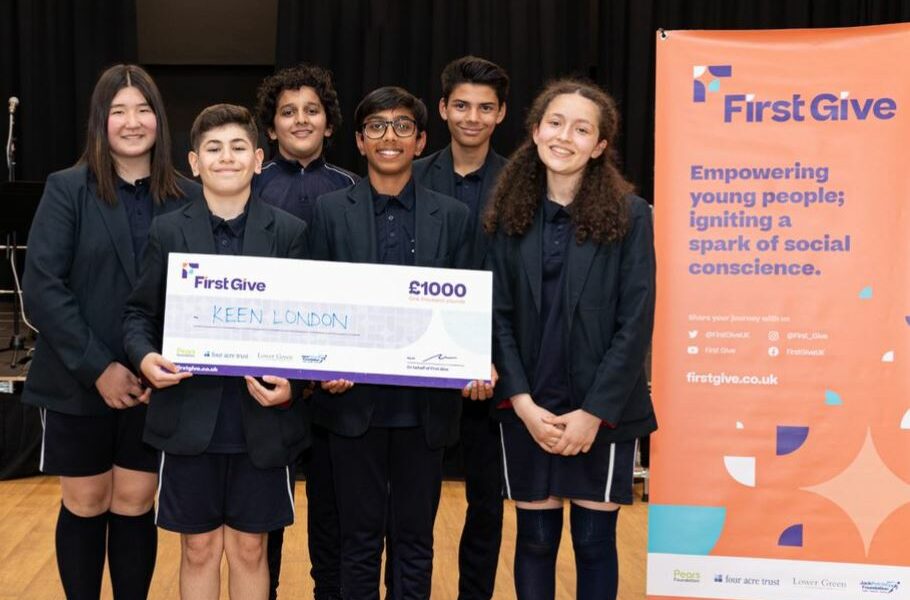 The School Final Experience
First Give Finals are a celebration of the full year group. They are an opportunity for students to stand up and speak out on the issues that matter to them and showcase their social action. Each school runs their Final slightly differently, but they are all inspirational events!
The First Give team delivers and supports the planning and set up of the Finals to make them a true celebration of your school and students.
The First Give Package
Your school contributes £750 to run First Give. In return, you get: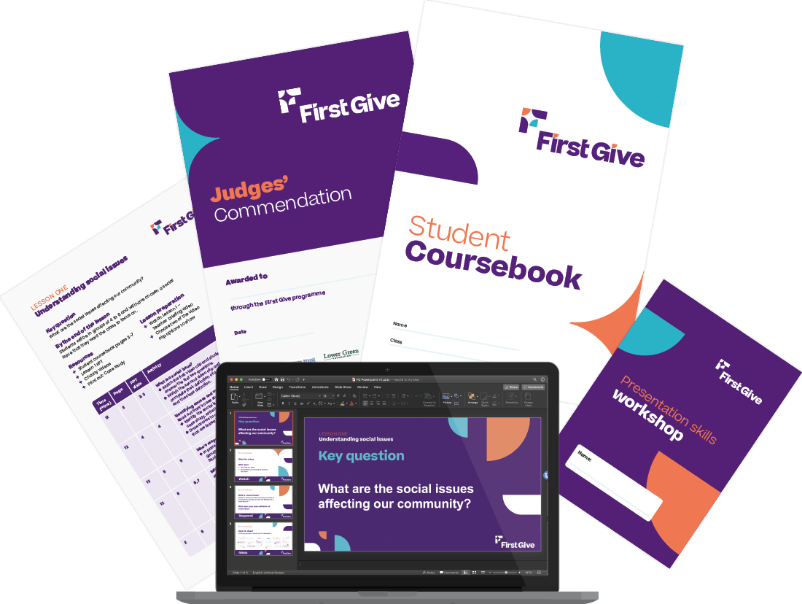 All the resources you need to deliver the programme:
Lesson plans and lesson briefing videos
A scheme of work including PowerPoint presentations for each lesson
A hard copy of our Student Coursebook for every student in the year group
Our online 'Teacher Hub' including videos and top tips
An end of year certificate to celebrate your school's contribution to the community
A report on the First Give programme at your school for your Head Teacher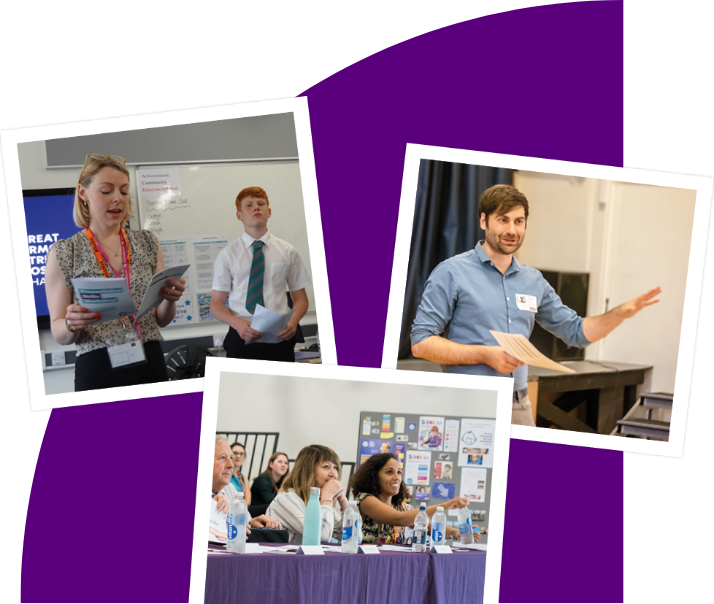 Four facilitated sessions from First Give:
A Teacher Briefing Session
A Launch Assembly
A Presentation Skills Workshop
Your School Final
And full support from your First Give Programme Manager who will be available from the moment you sign up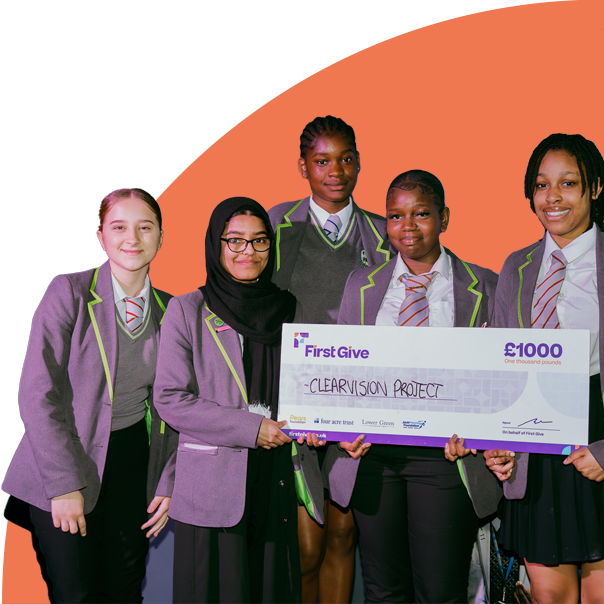 Guaranteed grant of £1,000 for your winning class's charity.
How Students Support Charities
First Give supports students to learn about social issues in their community. Through the programme students will choose charities that they want to support through social action.
Learn more
Programme Calendar
We deliver First Give with our partner schools during term time. Have a look at our programme calendar below to see which term is available and suits your school best
Learn more