We work in partnership with schools to inspire young people to make a positive difference to the causes they care about. But we know there are a great many other benefits for schools and students.
of students reported improving their skills in at least one of our key skill areas (2022/23)
of lead teachers say that as a result of taking part in First Give their students were more confident to tackle social issues (2022/23)
of lead teachers said they were likely to recommend First Give to teachers they know at other schools (2022/23)
of students say they may or will do more social action in the future (2022/23)
of lead teachers agreed that First Give has helped their school to support and encourage students to tackle social issues (2022/23)
of lead teachers agreed that First Give helped their school develop more meaningful ways of connecting or engaging with their local community
Great for students
The First Give programme offers young people the opportunity and platform to make a real, tangible difference to their communities through social action and in doing so gain the wider benefits; a feeling of agency and usefulness teamwork and collaboration skills; public speaking and project planning; leadership, empathy; and improved self-esteem and self-efficacy. This wealth of skills and attributes are proven to contribute to better wellbeing as well as being vital skills for future employment.
We collect feedback from teachers and students every year to verify these outcomes for young people and to determine how we can improve the resources and support we offer schools.
Great for teachers
We know how busy they are. That's why The First Give programme is fully resourced and supported. The full scheme of work, slide decks and hard copy Student Coursebooks mean there is no photocopying or additional lesson planning to be done. Supporting students to carry out social action that is meaningful and has impact will require some work, however you will be assigned a Programme Manager to help you plan and deliver a high impact programme. Teachers have even told us that running the First Give programme reminded them of some of the reasons they wanted to be a teacher in the first place – supporting students to build their confidence, to speak up about issues that matter to them, preparing them to be mature and empathetic citizens.
Great for the whole school
Running the First Give programme provides a structure that allows the school to connect more meaningfully with the local community in a number of ways. Not least through student led action on the causes impacting the community and the charities supporting those causes. The Final event also acts as a potential showcase – an opportunity to promote your students' kindness and generosity to local leaders and the parent body. First Give is an excellent way to enhance your enrichment offer, meeting many of the requirements in the Ofsted and Estyn frameworks. We know how important schools are in the local community, and we hope that a partnership with First Give will support your school to connect and engage with the community even more effectively.
Read more about how we work with First Give partner schools: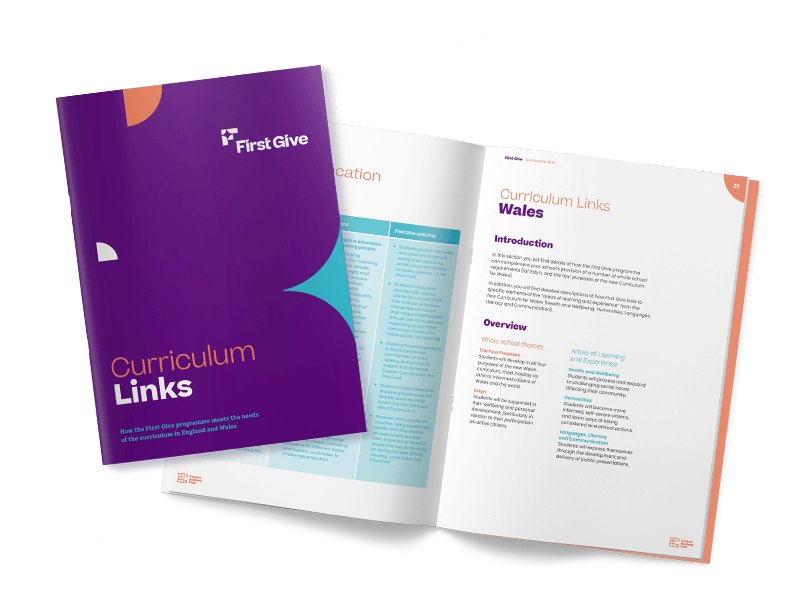 How do existing partner schools deliver First Give?
First Give links to multiple curriculum areas, therefore you can deliver First Give in English, PSHE, RSE, RE, Drop Down Days… whatever works best!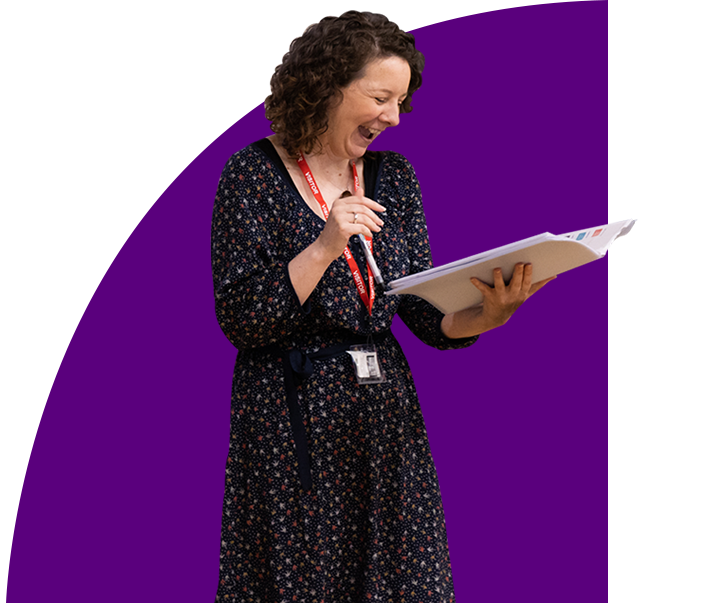 How does First Give support Character Education?
We add to your co-curriculum offer. We enhance student volunteering, develop key skills such as teamwork, presenting, communication and research, whilst also providing ample opportunities for students to compete and deliver presentations.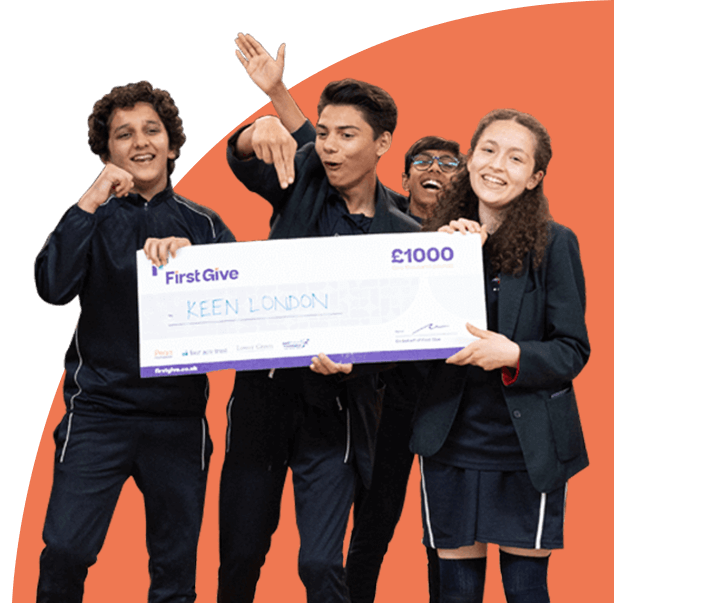 How does First Give link schools with the wider community?
We work with our partner schools year on year, embedding our First Give programme as part of their school offer. Through the consistent delivery of First Give, our partner schools are building stronger, deeper links with their local communities.
The most important thing I've learnt is that teamwork is key and also my confidence has been boosted. This has also raised my awareness of the charities around my community.
First Give is an amazing way to skill up our students whilst making contributions to charities within our communities. It is a winning formula for all involved.
The [First Give] programme helps our students to develop their independence and confidence and enables them to learn more about themselves while developing their sense of empathy and responsibility within the community.
Curriculum Links
The First Give programme complements many different areas of the curriculum whilst also encouraging personal and character development.
Find out more
How Students Support Charities
See how students engage with local charities to make a difference to social issues that they care about
Find out more