Ark Acton students Step Up to save the planet!  
Ark Acton take on First Give's new pilot programme – Step Up! The alumni First Give students chose helping the environment and sustainability as their cause. The students carried out meaningful social action in their school community through raising awareness and creating long-term positive change.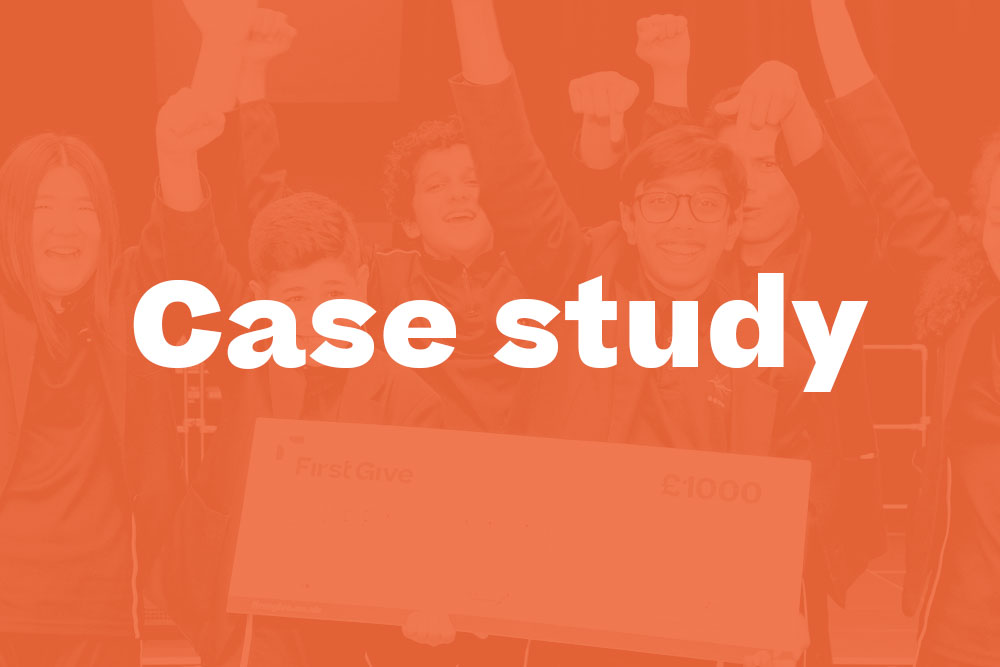 2022 has, without a doubt, been the year of development for First Give. We've grown as a charity, so we're running our core programme in even more schools across England and Wales, but we have also developed two new First Give offers. One of the offers we are piloting is the First Give Step Up programme. First Give Step Up programme is designed for students one year on from doing the core programme, meaning they get another chance to do meaningful social action. We designed the programme with the knowledge that providing students with a structured opportunity to do social action is important in developing young people's desire to, in the future, habitually give.
We ran the first pilot programme with Ark Acton Academy, which was led by Ms Kamlah. First Give Step Up relies on student applications, as it runs in extra-curricular time. Student self-selection means the programme can successfully be led by them, as naturally they will be dedicated, hard-working and passionate about doing more social action and helping their community further. And this is exactly what we got from this group.
The group carried out complex and meaningful social action for their chosen cause which was helping the environment and sustainability. The students' aim was to make a long-term, positive change within their school community by raising awareness about their social issue. The students discussed all the different problems within the bigger issue of a declining environment, such as littering, polluted seas and the decline of bees which are important for our ecosystem. The group thought about why these things were happening and concluded it was a mix of issues such as people not being educated and not knowing how to help.
The group landed on the idea of creating an allotment in the school grounds which will have multiple uses. The garden will be central to an ongoing gardening club that the students will set up, promoting better education around gardening/growing your own food. The group gathered egg boxes and cartons to plant new seeds in, to prevent these going to waste. The garden will be home to wildflowers to support bees as well as herbs, fruit and veg to provide food for the canteen, promoting sustainability. Benches will be made from discarded wood from the allotment, promoting sustainability by reusing old materials. Finally, the students aim for the garden to be a community space for students like those doing art or having counselling sessions, to get their peers outside and connecting with nature.
The students understood that a large project needs initial funds to get it started, so amongst other smaller pieces of social action they successfully campaigned to the Headteacher to be given a grant of £1,000! It was fantastic to see the Head, Mr Knight, so engaged with the programme and the students' efforts. Rasha tells us:
Mr Knight loved it! He particularly loved that students had chosen to focus their project on helping and enhancing the experience of the school community. I believe he chose to grant funding as he saw how in-depth students had gone in preparing for the project and was able to see a direct benefit from the project students chose to pursue.

Ark Acton, Lead Teacher, 2022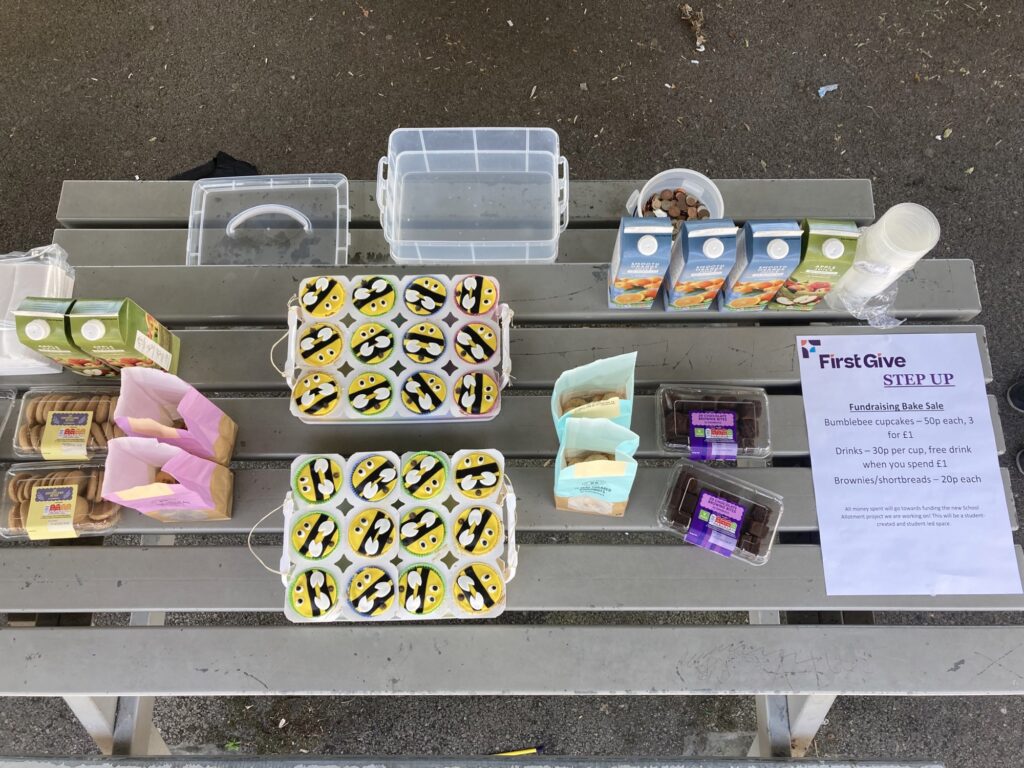 When meeting the students, who before the programme had never worked together, they highlighted that the main skills they've developed are confidence, communication and independent learning. I asked Rasha what skill she believes the students developed most:
Definitely confidence – students were able to both grow into leading roles, and learnt more about how to speak to different audiences and for different causes. They really bloomed in the tasks they set themselves and enjoyed the opportunity to have complete control of a project, something relatively new to them.

Ark Acton, Lead Teacher, 2022
One student acknowledged that they had to think about how they expressed their opinions for the whole group to understand and get on board. This was met with nods from all the students; every student felt their communication skills had been developed. While the pilot concluded and the group continues their long-term social action, we can't wait to see what the five new pilot schools produce this academic year!