Claremont High School Get Creative
Students at our long-term partner school rose to the challenge once again, and managed raise over £3,500 for their charities through the First Give programme! The students  exceled in the programme with an array of creative social action projects that made a difference in their local community. The winning class supported The Ben Kinsella Trust, a long-time First Give winning charity, showing once again that stopping knife crime is extremely important to young people. We can't wait to see what social action student at Claremont High School come up with next!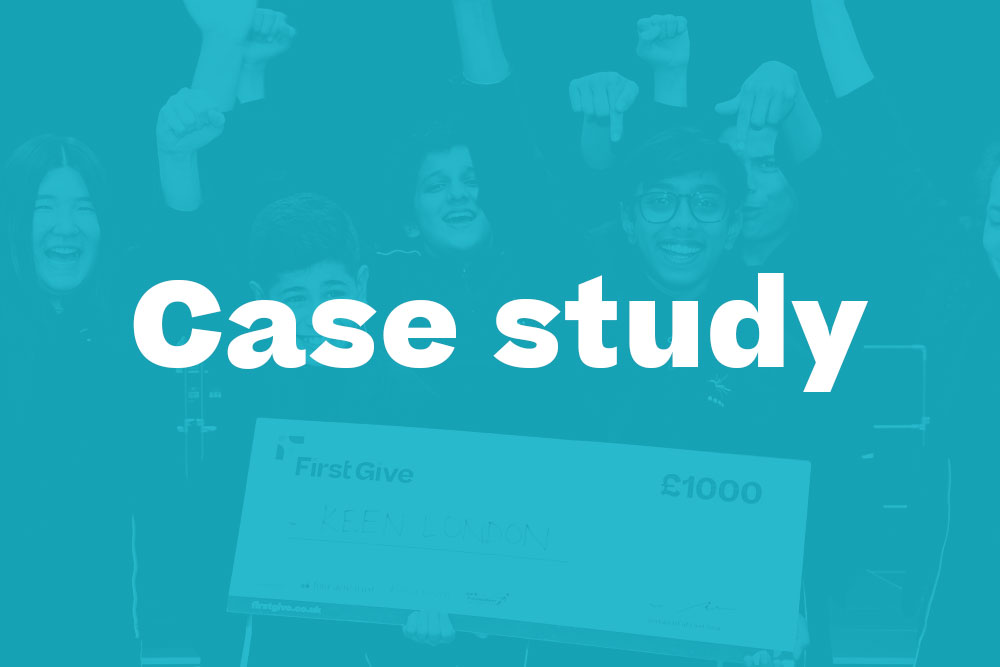 First Give is a social action programme which runs in secondary schools all across England and Wales. Students across a year group compete create presentations detailing the charity they have chosen to support and the social action project they have run for them. Ultimately, the students are competing to win £1,000 on top of any money or awareness raised by themselves at school. We believe students have the power and determination to enact change in their community, while developing key skills themselves such as teamwork, research and project planning.
Claremont High School have been in partnership with First Give since 2015, valuing what First Give inspires in their students. Claremont High School students historically have risen to the challenge and developed into fantastic public speakers who make exceptional social action efforts – this academic year was no different.
This year, it was noticeable that there was a diversity of social issues and charities chosen by the students, ranging from food poverty, international aid, homelessness, knife crime and mental health. All the students did clever, meaningful and creative social action for their causes and charities, and some of the students' work particularly stood out.
In total the year 8s raised a whopping £2,570 on top of the £1,000 First Give grant, which after very tight scores, went to the class supporting The Ben Kinsella Trust. The Ben Kinsella Trust has in fact won a First Give Final at least eight times since First Give began running programmes and has been supported by dozens of classes; It's clear that tackling knife crime is a priority for young people in the UK.
The class supporting The Ben Kinsella Trust held a compelling social action campaign around #stopknifecrime. They asked their peers to sign plain white t-shirts, which they wore on stage at the Final. The students that signed it were pledging to stay away from knife crime and violence. This social action was powerful, as it also linked to Ben Kinsella's story. Ben was killed on his last day of GCSEs, which is around the time where students leaving school typically have their shirts signed by their friends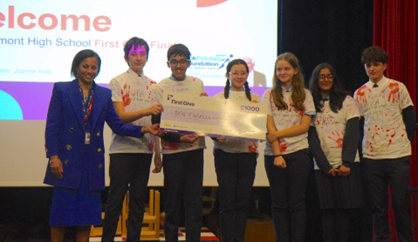 One group supporting a local charity iheart, a mental health and wellbeing charity, had created and placed thought-provoking paintings all around the school which symbolised mental health issues. For example, one painting was of flowers growing out of a head. One of the students asked an audience member what this may symbolise, which their reply being that it can show the chaos and wealth of thoughts going on in someone's mind. The class artist who did the painting noted that also flowers were a symbolic choice as nature and flowers has been proven to make people with poor mental health feel better. This group won the Judges' Commendation for their clever social action highlighting mental health difficulties.
Lastly, another class supporting Oxfam was clever because their social action tacked on to some great work already done by the school to have maximum impact. Years ago, the school had set up a library in Tanzania with unused books from the school library which made the international news at the time. This class decided to gather more donations for the library with the support of their librarian, and even showed pictures of the books in transit to Tanzania!
And two other classes supporting food poverty charities Harrow Trussell Trust food bank and London's Community Kitchen sold cakes where students 'purchased' a cake with one tin of food, while another gathered food donations.
On top of the fantastic social action, their teacher, Ms Hasbury told us:
These students have done some of the best presentation work they've ever done on this First Give programme. It's helped them get 'out of themselves' and think about others around them and issues that aren't just effecting them directly.

Ms Hasbury, Lead Teacher, Claremont High School
We can't wait to see what social action the students come up with at Claremont High School next academic year!
The First Give programme at Claremont High School in 2023 was made possible due to the generosity of our funding partners at the Jack Petchey Foundation.