Parliament Hill Students Complete Meaningful Social Action In Camden
Students at Parliament Hill had a positive impact on their school and the wider community during their First Give programme in Spring 2022. Young people in Camden are clearly passionate about social change and tackling issues affecting their local community. First Give cannot wait to grow its partnerships across the borough of Camden to empower more young people; igniting a spark of social conscience!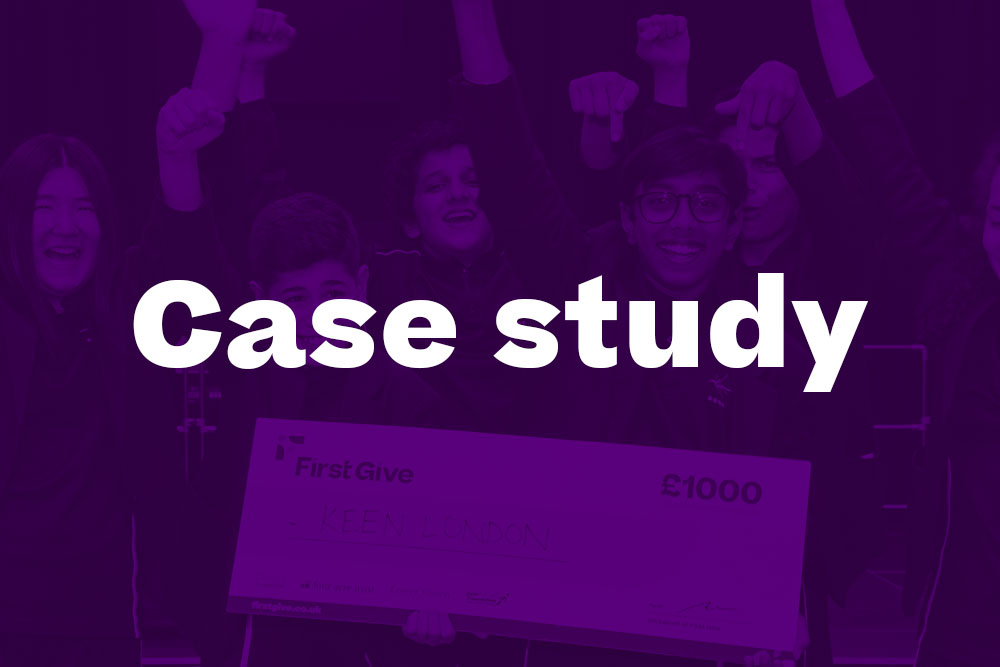 Currently, First Give partners with three schools in Camden, and we're eager to work with more! The First Give schools' network includes 200 schools across England & Wales – with almost 50% represented by London schools. Our fully resourced and curriculum linked programme, delivered to students across years 7 to 10 during term time, has empowered over 160,000 young people to participate in social action while granting over 1 million pounds to local charities through the student's commitment to their social action projects.
Parliament Hill School is a great example of how the First Give programme is not only successful for the empowerment of students and the development of their skills, but also for the impact it has on the school, chosen charities and local community. Parliament Hill students were passionate about tackling a range of social issues from abuse, and knife crime, to gang violence. The winning charity awarded the £1,000 donation from First Give was Tender – a charity that works with young people through creative projects to prevent domestic abuse and sexual violence, and promote healthy relationships based on equality.
The winning class held protests outside their school and created fundraising initiatives, such as bake sales and a GoFundMe-page, for their chosen charity. The students were highly successful in fundraising and raising awareness around abuse and toxic relationships. The winning team said that they were thrilled that all their hard work had paid off! Not only did they manage to raise an impactful amount of money for Tender, but also awareness in their school. Similar outcomes are apparent in our 2022 Impact Report;
76% of student increased their awareness in social issues in their community. 79% increased their awareness in how charities help people in their local community

First Give Impact Report 2022
The students were left feeling like their active citizenship will make a real difference in their community. This is also illustrated in our research;
90% of First Give students increased their confidence to make a difference in their communities. 82% increased their motivation to help others and participate in social action in the future

First Give Impact Report 2022
We can also see a connection between the lead teachers experience running First Give at Parliament Hill and our research on the outcomes of our programme in partner schools. The lead teacher Marie Brogan believed the programme gave an opportunity to support the students and their agency. By avoiding micro-managing, the students were empowered to show what they were truly capable of! Similarly, our research shows that teachers are left feeling proud and impressed by the outcomes of their students' social action projects;
91% of teachers said the programme developed students' leadership and research skills. 92% said the programme helped the schools to support and encourage students to tackle social issues

First Give Impact Report 2022
It is safe to say that students in London, and particularly in the borough of Camden, are eager to create long lasting positive change in their communities. We look forward to growing our partnership network in Camden and offering more young people the opportunity to improve their soft skills and have an impact on social issues they feel passionate about.