Did you hear us on the radio? Bradford Girls' Grammar students share their First Give success on air!
Year 9 students at Bradford Girls' Grammar School kept the momentum going following their First Give Final this year, with the winning group being interviewed for their local radio station, Bradford Community Broadcasting (BCB).  Read below to learn about the students wonderful social action achievements for the diverse array of charities they supported.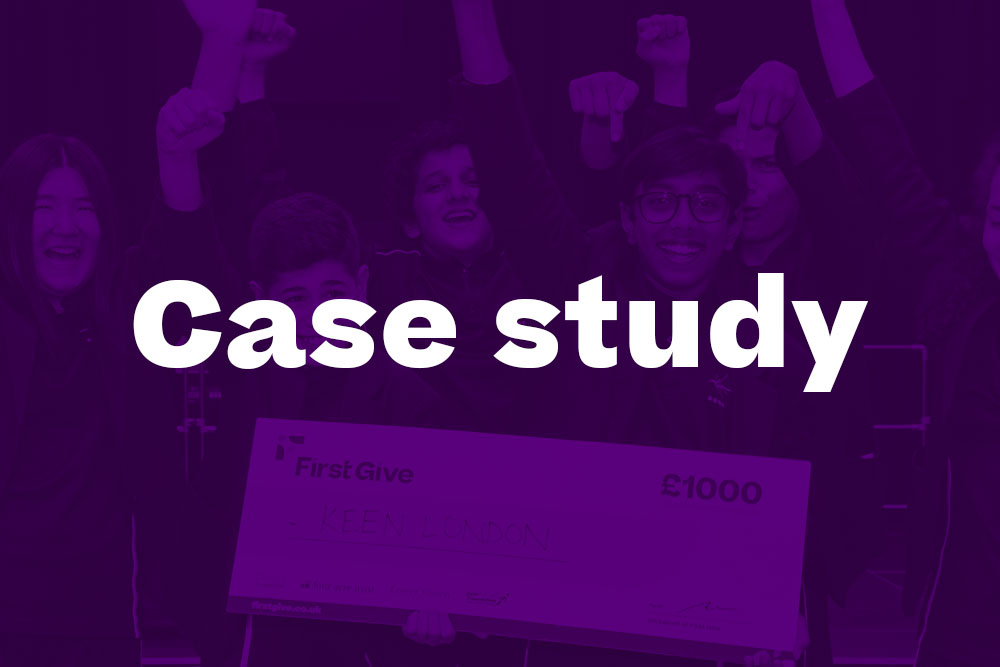 Longstanding First Give partner, Bradford Girls' Grammar has integrated the First Give programme into their Year 9 curriculum since 2018. The programme teaches students about social issues, asking classes to identify a social issue that they care about, and each class then chooses a local charity that tackles it. This year, students researched and investigated a good range of social issues, representing charities including: Martin House Children's Hospice, Sharing Voices Bradford, Hope Housing, Staying Put and Bradford Central Foodbank.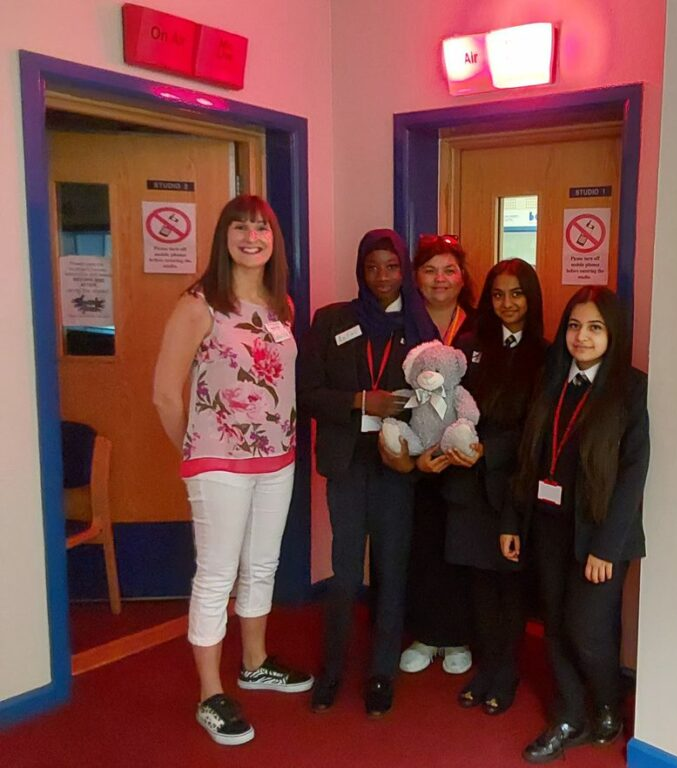 Young people can make a real difference to their communities, and the First Give programme harnesses this, understanding that young people can do something now, not just when they're older. Once they've identified their class charity, students then learn about social action. We define this as 'practical action taken to make a positive change in society'. This is where students can get really creative, planning and undertaking their own social action through activities such as fundraising or raising awareness.
This year, students at Bradford Girls' Grammar raised a phenomenal amount of money in their social action, with the winning class alone raising an amazing £1,132.92 for their chosen charity – Martin House Children's Hospice. Rebecca Taylor, Regional Fundraiser at Martin House Children's Hospice told us:
It has been a delight to work with Bradford Girl's Grammar School… They have been incredibly dedicated towards supporting Martin House and creating vital awareness. I have witnessed firsthand how your First Give programme has inspired young individuals to support incredible local causes.
Summarising the work of Martin House, Rebecca adds:
We focus on fun when children come for a planned stay at Martin House. We work with every child and their family to make sure they get to do the things they enjoy… Play is such an important part of a child's life, and we work hard to ensure every child who comes to the hospice has access to play, no matter what their needs or abilities.
With play, creativity and imagination such core values at the heart of this charity, it made sense for the students to harness that in their social action, which was to sell teddy bears, which were kindly donated by the charity itself.
Following their social action projects, students move to the second half of the First Give programme, where they develop and deliver presentations to talk about what they've learned, and what they did to support their chosen charity. All of this builds to the exciting conclusion – their First Give Final! This is an opportunity to really celebrate all of the hard work undertaken by every student on the programme, and for a group from each class to present to an audience and a panel of judges, who will determine the winning group. The winning group secures a £1,000 prize grant for their chosen charity. Martin House were incredibly grateful, as expressed here by Rebecca:
It's thanks to your support that we can give these kinds of experiences to children who have serious and life-limiting conditions. Thank you once again for helping to make a difference to the lives of the families we care for, helping us to be here when they need us most.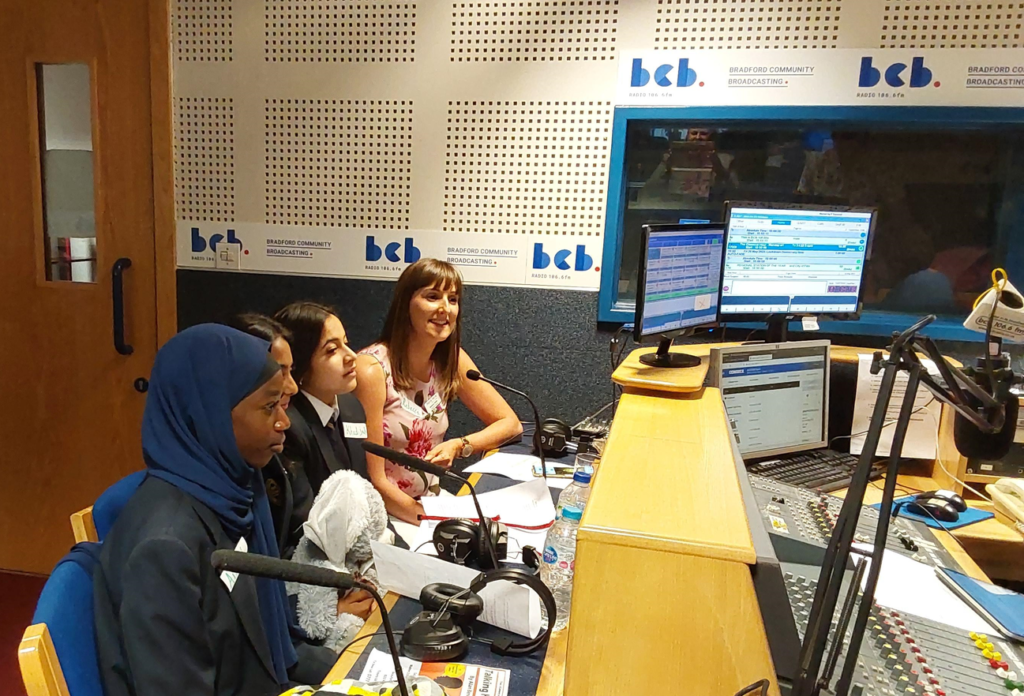 Following the success of the students' work on the programme, the winning group were interviewed by their local radio station, Bradford Community Broadcasting, who asked the students about their First Give journey. Students "spoke eloquently" said Ms Gant, Subject Leader of Drama at the school.
They talked about what they had done as their social action and why they had chosen the charity, and about the First Give organisation.

Ms Grant, Teacher, Bradford Girls' Grammar School
We're so happy to see these students being such fantastic ambassadors for their charity, continuing the hard work even after their First Give programme has ended, though we hope that this is only the beginning of their journey.