Employee Spotlights – part 2
We want you to get to know the amazing First Give employees to better understand the work we do and the people behind the scenes. We hope introducing our passionate team will engage more schools and people to work and collaborate with us. This is part 2 of a 3 part blog series for you to meet our team. Check out our next three #employeespotlight's below!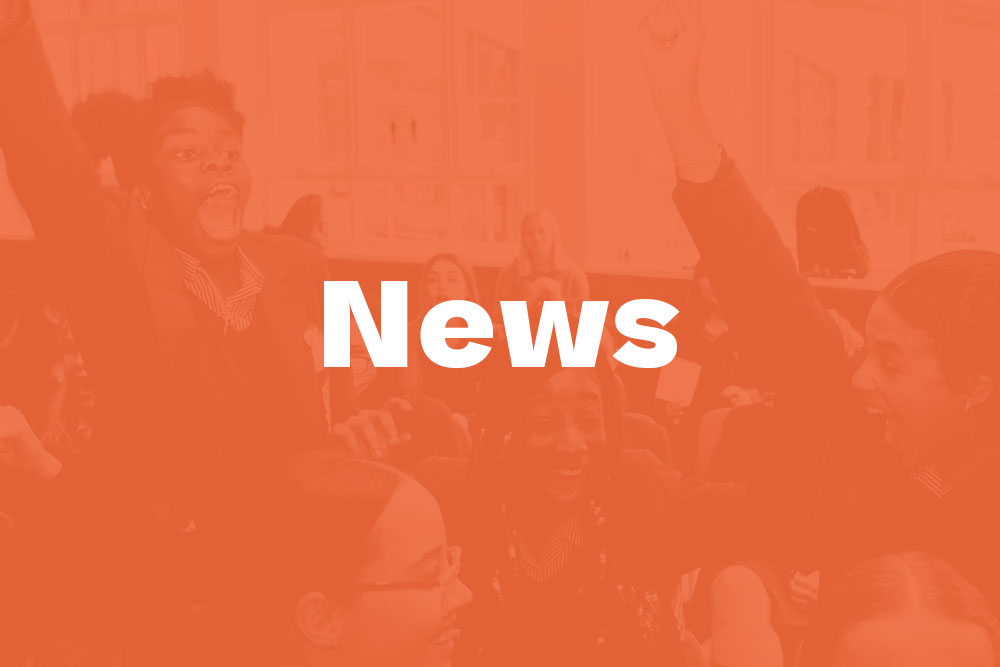 ✨Meet our team!✨Our fourth #employeespotlight features Amy.

Amy joined First Give as a Programme Manager in May 2023. She oversees our programme delivery in our schools in the North and the Midlands, with some additional schools in London.
Amy was drawn to First Give by what the programme has to offer young people; a creative outlet to do good in their local community now, not simply when they hit adulthood. She values how First Give teaches young people to look at the world around them with more kindness, perspective and understanding, and thinks the programme should be a rite of passage in every school.
Amy loves working with her motivated and inspiring First Give team. Additionally, she enjoys connecting with people, supporting more schools to join First Give, and seeing young people fulfil their potential in becoming active members of their communities. In addition to working with young people, Amy is passionate about work and volunteering that supports people experiencing food insecurity and sees food as a great unifier.🤝
We are so happy Amy has joined our programmes team and thank her for her contributions to First Give!💜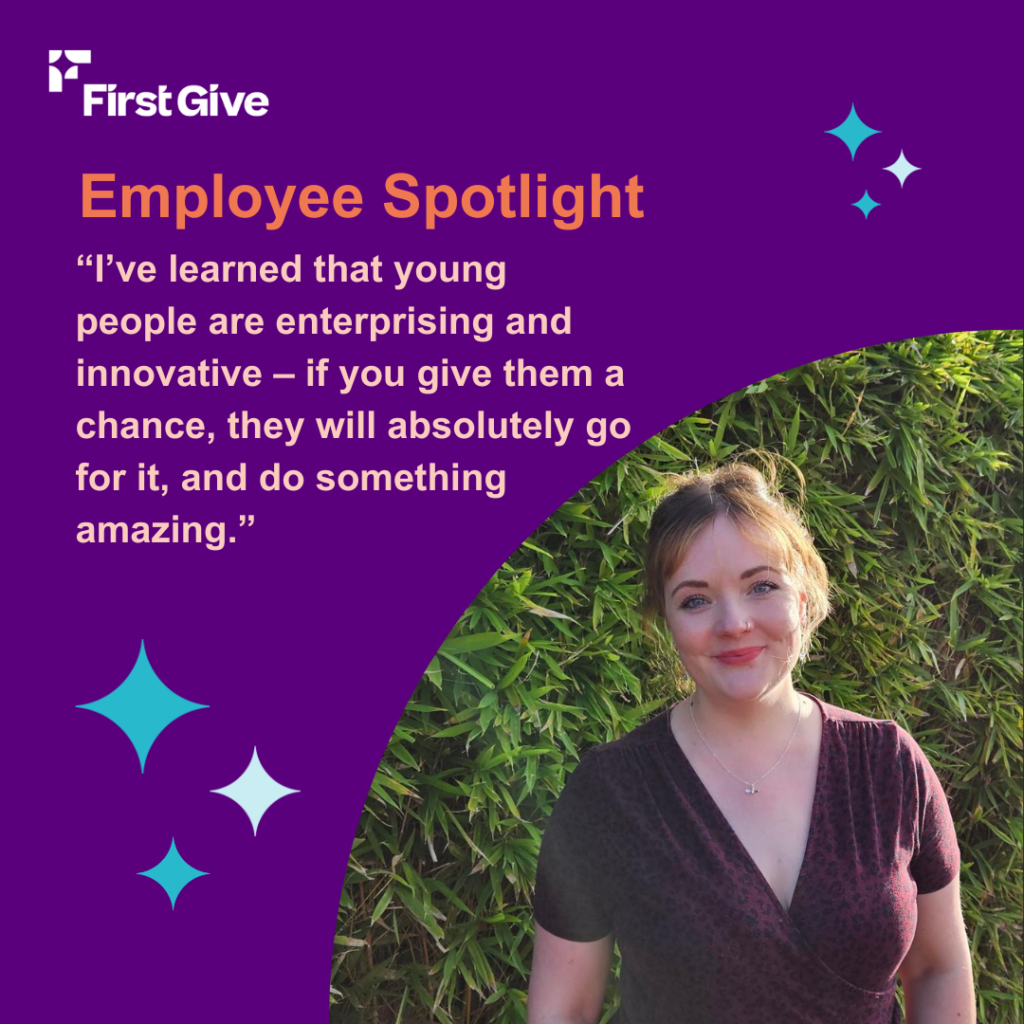 ✨The fifth #employeespotlight features Isaac.✨
Isaac joined First Give in 2017 as a Programme Manager and has since progressed into the Deputy Director role. He enjoys the variety of his work, and values learning from his colleagues, First Give partner organisation and students' chosen charities.
Isaac was looking forward to helping young people make a positive difference in their communities – making the world a little bit better. Growing up Isaac's family actively volunteered in their community. This made him feel a part of something important, a feeling he wishes to pass on to the young people participating in our programme.
From his youth, Isaac formed a life-long habit of giving, something we similarly wish to promote through the First Give programme. For example, he has co-founded a volunteering charity that worked with YMCA and Oasis India in Chennai, and he regularly donates to charities he feels passionate about like Shelter UK, Ocean Youth Trust South and Amnesty International.

What Isaac enjoys most about First Give is getting to work with such inspiring and motivated people. Additionally, he loves being able to inspire and harness the incredible creativity, passion and generosity of young people.👏

We are proud to have Isaac as part of our team and thank him for all he has contributed to First Give over the years!🧡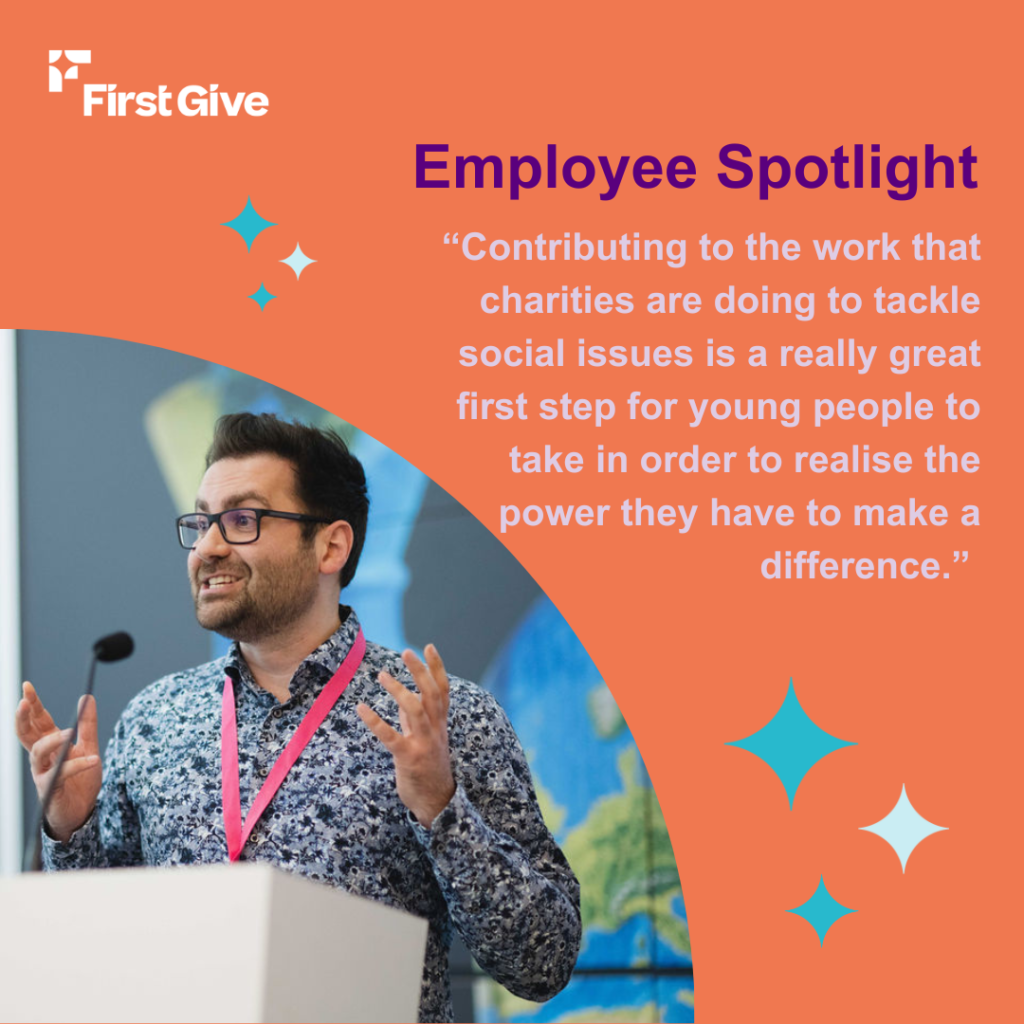 ✨The sixth #employeespotlight features Sophie.✨

Sophie joined First Give as an Administrator in May and had the opportunity to progress into the role of Programme Delivery Officer in September. She supports the programme delivery for schools in London and the Southeast.  

With a background as a manager in charity retail, Sophie was excited about the opportunity to work at First Give as it was a chance to contribute to positive social change and learn about the third sector in new ways. During university and the pandemic Sophie volunteered for Action Tutoring and The Trussell Trust and is a big circular fashion advocate and a regular donor to Shelter.  

Sophie loves the variety of her job, meeting teachers, communicating with young people, and working with her lovely team. She continues to learn from the young people we work with; about what is important to them and how they feel about the world around them. As the pandemic was particularly challenging on young people, and arose social issues around them, she believes it's vital for them to know how to make change in their communities.🙌
We are excited to have Sophie as part of our programmes team and thank her for all that she has contributed to First Give!💙