Hear from our Young Trustee on Trustees' Week!
It is Trustees' Week and as First Give's Young Trustee, I have the pleasure of acknowledging the wonderful impact of having diverse individuals on charity boards. Diversity in talents and in people offers perspectives to charities that could otherwise be brushed over. The life experiences of trustees (even young ones like me!) illuminate the possibilities of looking at things differently and offering solutions which would otherwise be hard to navigate.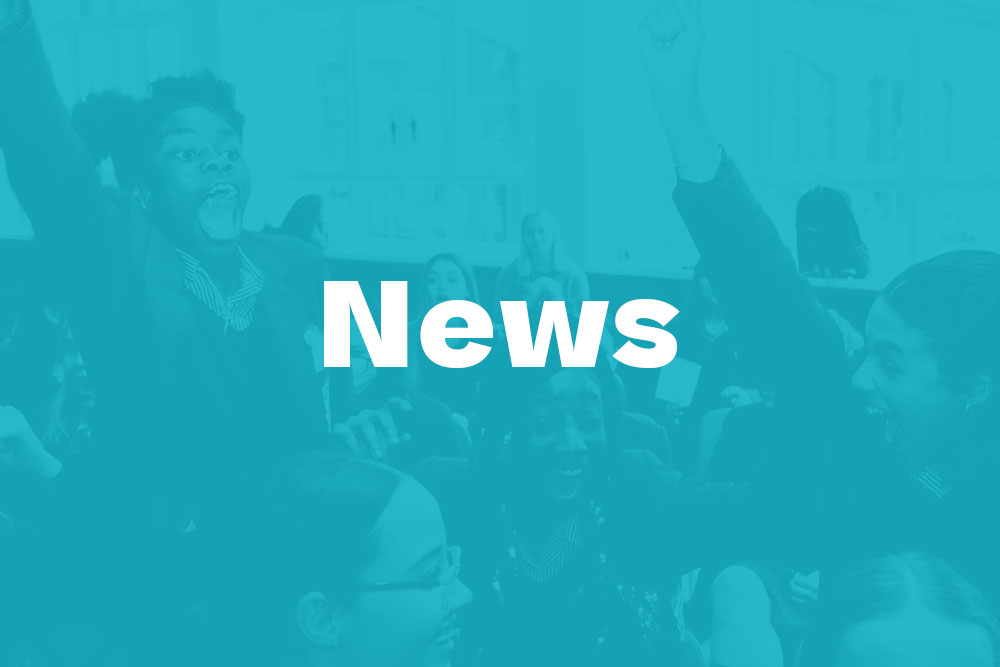 I am Sophia, a recent graduate from the University of Cambridge and one of First Give's trustees. My journey with First Give is not as shiny and brand new as my trustee role, a post which I have been in for just over a year and a half. In fact, it started when I was in secondary school and First Give was just establishing itself in the charity and education sector. With the promise of being able to support local charities while simultaneously working on improving our presentation and leadership skills, a little flicker of social consciousness became apparent in the goals that I had and the way that I held myself. Fast forward several years later, I volunteered with lots of different local charities, applied to study at Cambridge, and then found myself in my first year of university! In my second year, I was reintroduced to First Give by my headteacher, who is also an influential trustee on the Board, and with her encouragement, I applied to be a trustee too… and well, here I am!
I make this sound a lot simpler than my experiences within the charity sector felt – I was actually incredibly nervous during my interview with First Give. The responsibilities as a trustee were out of my comfort zone, and ultimately, I was unsure I would be able to match up to the abilities of the much older (and wiser!) trustees. I was very wrong about this. I was given the freedom to speak freely about the reality of experiences for young people and actively admired for the insights my perspective offered: my voice is as equal and as powerful as every other trustee on the board.
First Give appreciates and encourages the voices of our generation and younger, why shouldn't their Board be doing the same?
Charities thrive on the feedback loops they generate between its board, its beneficiaries, and the team itself. As trustees, we are invited to attend quarterly meetings where we unpack, discuss and offer advice on the direction of the charity and its present progress. Trustees are also heavily encouraged to attend school finals, a fundamental and tangible way to see First Give's amazing impact on students directly. Each of these responsibilities allow for the development of a strong connection within charities and invites aspirational growth too.
The role is not scary as it seems, if anything, I think more young people should be applying!
In some sense, I guess I am one of First Give's "success" stories! Like I've said, I started my journey doing their programme at school and now I am a part of their actual charitable process. It's often hard to consider what we as individuals do really well or recognise our own talented attributes. As a second-generation immigrant of Sri Lankan descent, I often felt like I lacked strength in my voice and became deeply aware of the social injustices experienced by POC and women. More young people than ever want to find strength in their voices and make a difference to social issues they care about, but often lack the experience or confidence to do so. First Give provide the resources necessary for those at school, and to an even further extent with their young trustee role. Ultimately, when working alongside charities you care about, they provide you with the physical platforms necessary for change. First Give's mission is undeniably written all over my journey and passion for social action: they believe in youth empowerment and the importance of showing young people the extent to which their social actions can make an impact on their communities.
The only consequence of "sparking" a social consciousness is the eventual life-long habit of engaging in philanthropy in even the smallest sense of the word.
I've learnt lots about how charities function behind the scenes, something that was particularly opaque to me before. My biggest takeaway has to be the fact that young people are absolutely equipped to be on the boards of charities no matter how scary the prospect of being a trustee might seem – we are future decisionmakers and future leaders. Diversity of age on our board is just as important as diversity of race, gender, sexuality and so on. I look forward to my future with First Give and I am so grateful for the confidence it has provided me for my career goals more broadly in the humanitarian sector.
Sophia, Young Trustee