First Give enjoyed an ice cream together as they celebrated the end of 2021/22!
Read about how First Give build their team culture and keep connected as remote workers.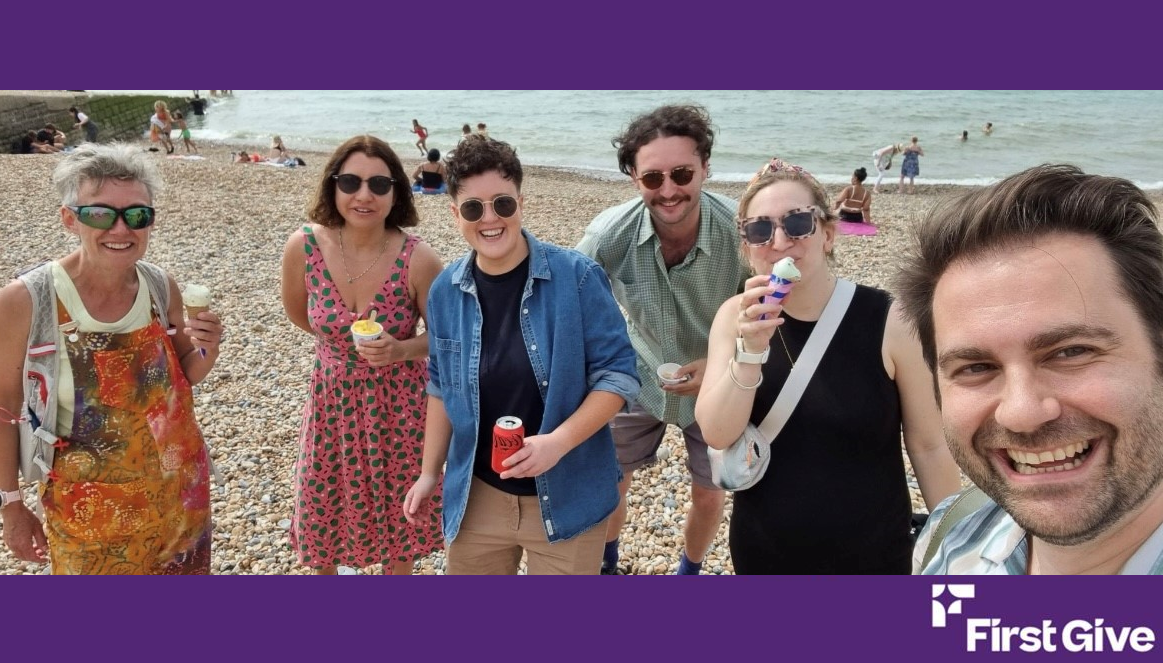 Our First Give team spend the majority of their time working remotely, in their home offices or travelling up and down England and Wales to visit our First Give partner schools. Although we have a fantastic work culture, including a weekly stand up to discuss our priorities and virtual cups of tea scheduled in to stay in tune with each other, it can be tricky to stay connected through busy periods.

We make an effort to come together for team away days throughout the year to bring the organisation together and stay in touch with our priorities as a charity. These can include team 'Sprints' a similar model developed at GV, lead by our Head of Programmes, Isaac.
Working together in a sprint you can shortcut the endless-debate cycle and compress months of time

GV.com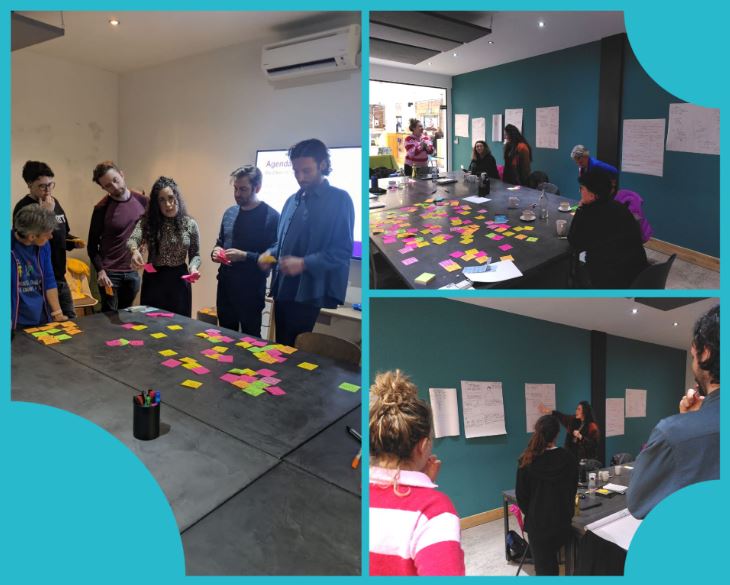 Alongside, individual presentations about our team priorities, updates from our Director Louisa, sucess stories, challenges or progress made with our youth advisory group. For a small team we wear many different hats and work hard to ensure as many young people as possible are given the opportunity to ignite their 'Spark of social conscience' through our programmes and additional work.
To strengthen team bonding and First Give culture, we take it in turns to visit the home cities and towns of our team members for our 'away days'. This encourages us to learn more about each other and let our team mates in on the places we like to spend our down time after work.
To celebrate the success of our First Give delivery of 2021/22, we ended the year with an away day down south. We travelled across the country to meet one of our wonderful programme managers – Magdalene, on her sunny home turf – in Brighton.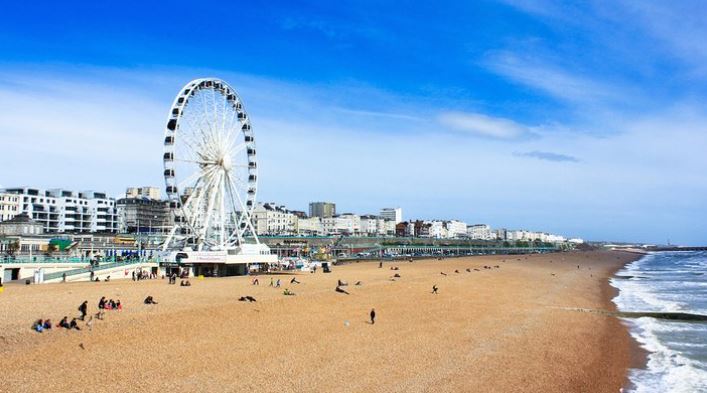 We took time to enjoy a lunch together, enjoying the sea breeze, reflecting on the challenges our partner schools face and how we can improve our school partnerships for the coming years. Our partners have had many things to overcome over the last year including Coronavirus, weather warnings, school closures and pressures of staff illness. We are incredibly proud that we've managed to deliver almost 200 First Give programmes with our partner schools, despite the hurdles, and we look forward to the release of our impact report to see how many young people we've inspired together over the last academic year.
It has been a fantastic year for First Give and we couldn't have acheived our mission without our partner schools and supporters. We look forward to a summer of review of the past year alongside our important 2022/23 planning. We also look forward to seeing you all again for Autumn delivery, and can't wait for more schools to join us to make a greater impact on our young people, charities and wider communities.
Thanks to all of our First Give partners and supporters, we wish you all a wonderful summer!

the First Give team.