Empower your students to work together and make a difference.
Through a fully resourced scheme of work, our programme gets students engaging with their community and making a difference to the causes they care about through social action.
Keep scrolling to see how the programme works, or click here to see the full First Give package.
How the programme works
Learn
Students learn about social issues in their communities and choose the issues which are important to them.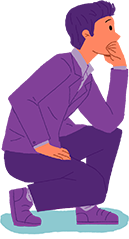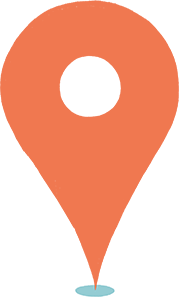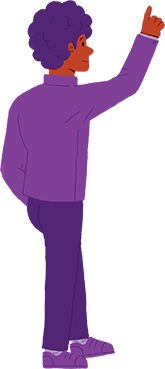 Research
Students research charities working in their communities and as a class, choose one to represent.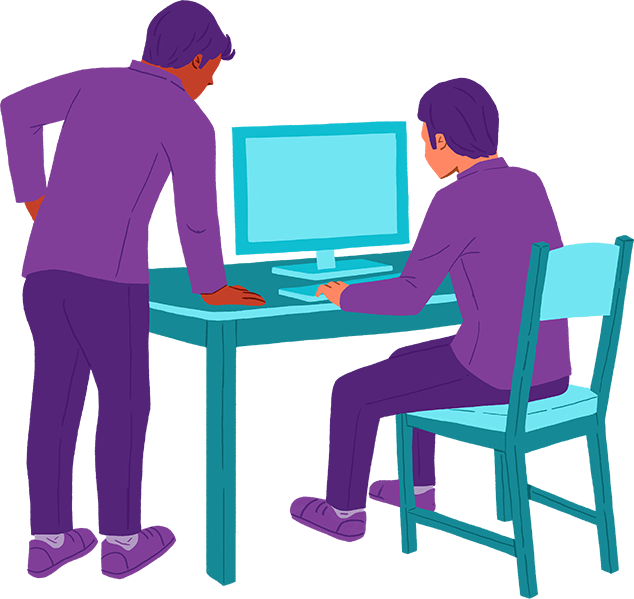 Meet
Charities are invited in to meet the class, so that students can learn more about their work and how to help them.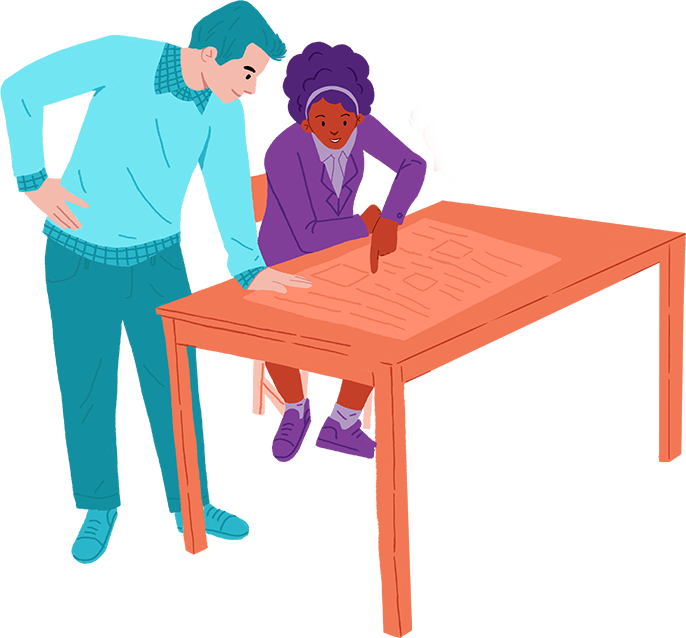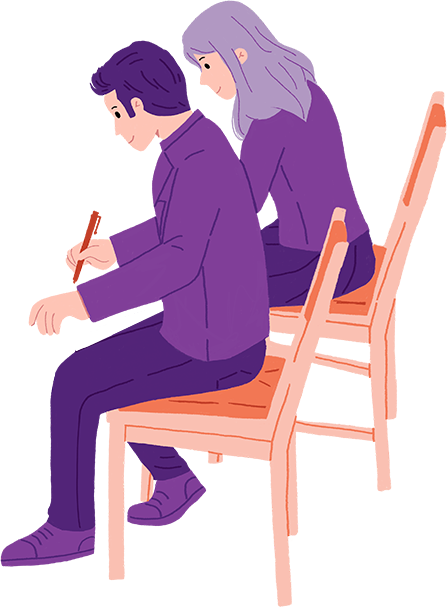 Plan & Deliver
Students plan and deliver social action activities (fundraising, awareness raising, volunteering) in support of their charities.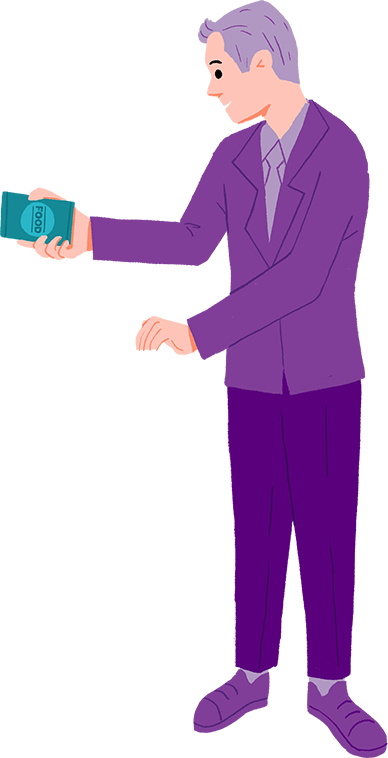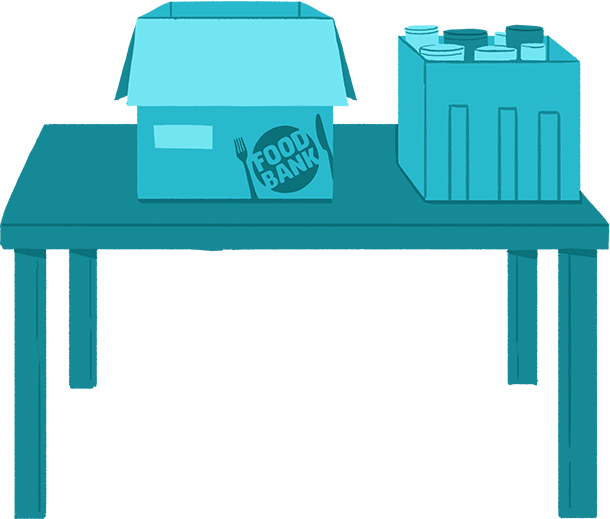 Present
Students learn public speaking skills and put together creative presentations about the work of their charity and what their class has done to support it.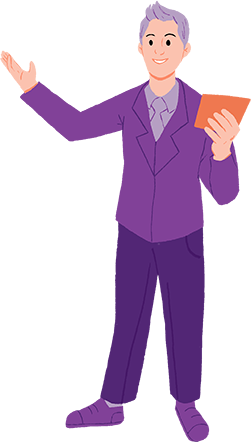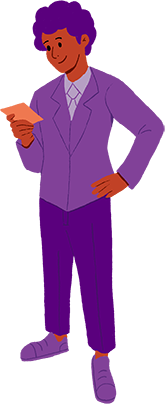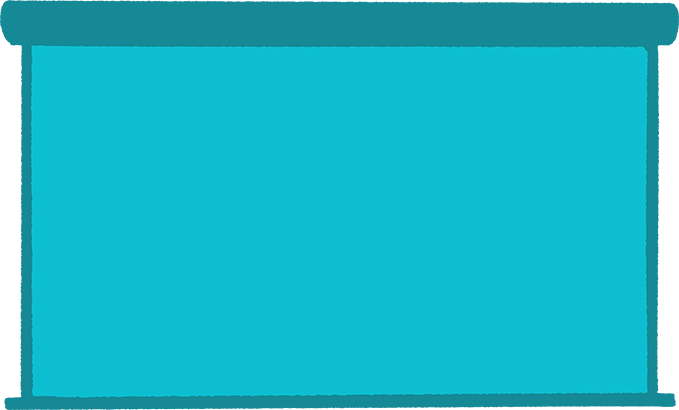 School Final
One group is chosen to represent each class at your school's First Give Final. A panel of judges rate each class based on their social action and presentations. The winning class wins a First Give grant of £1,000 for their charity.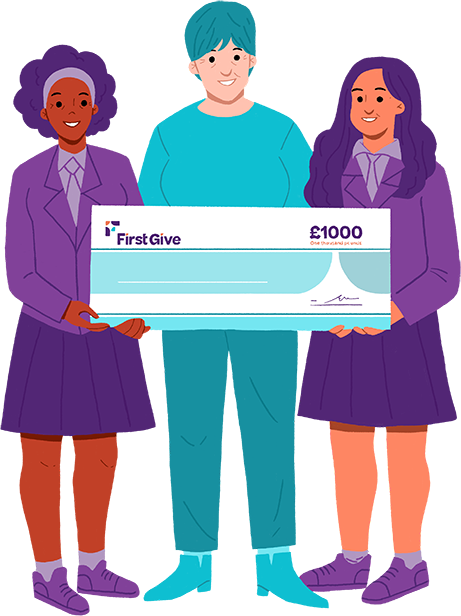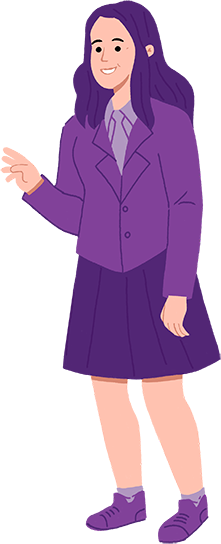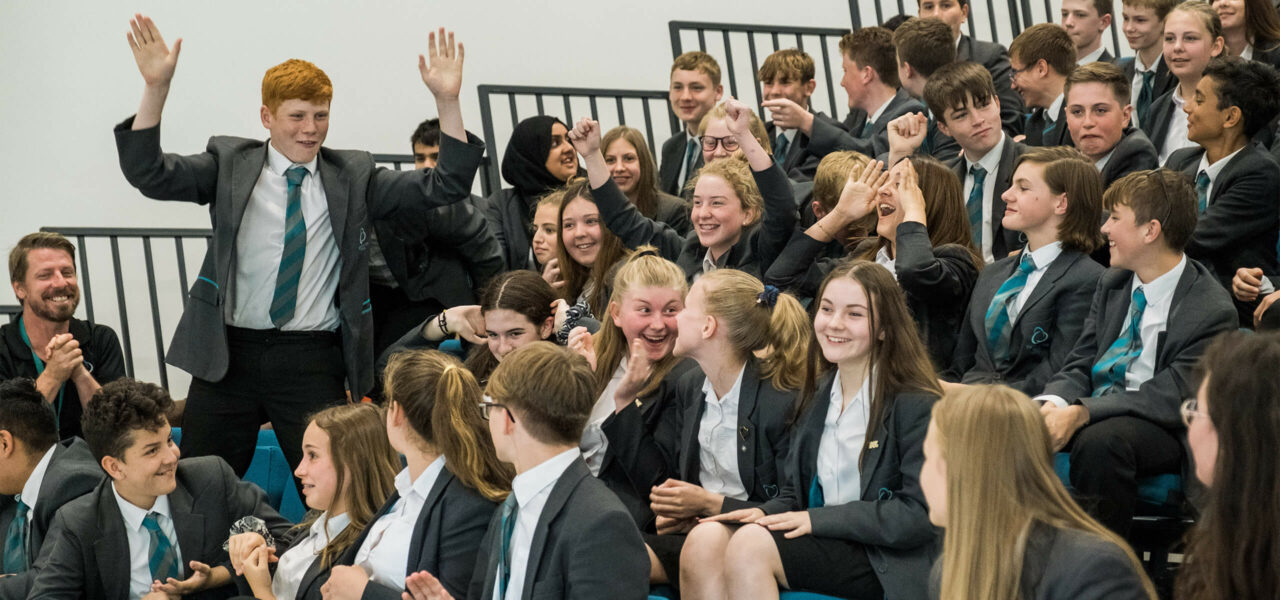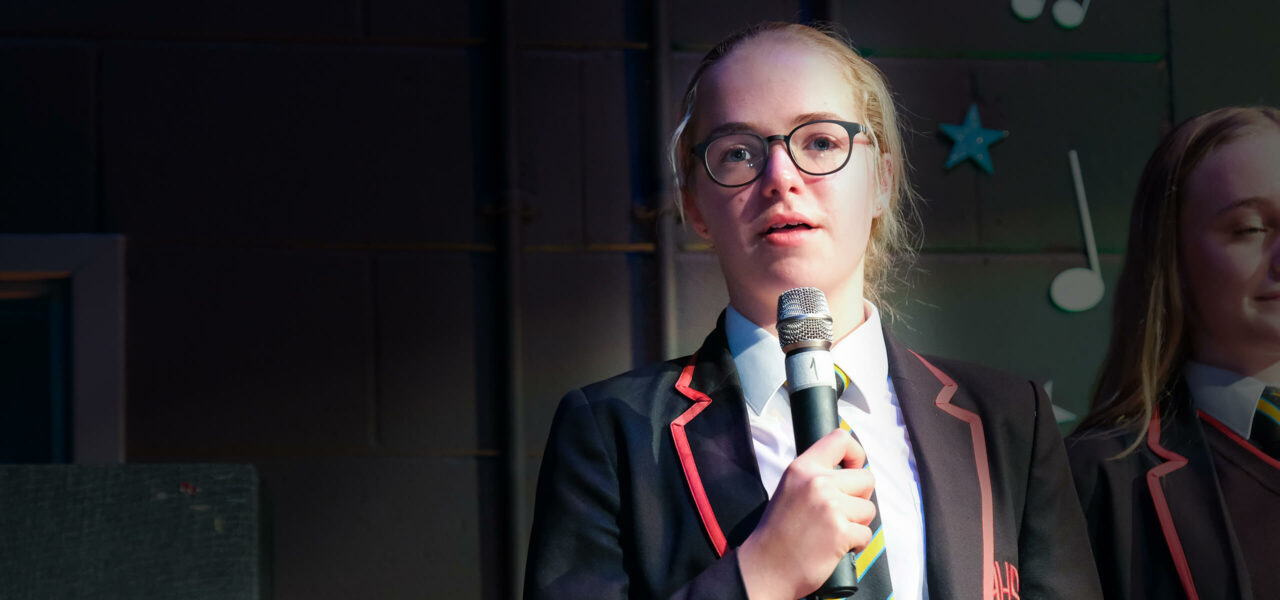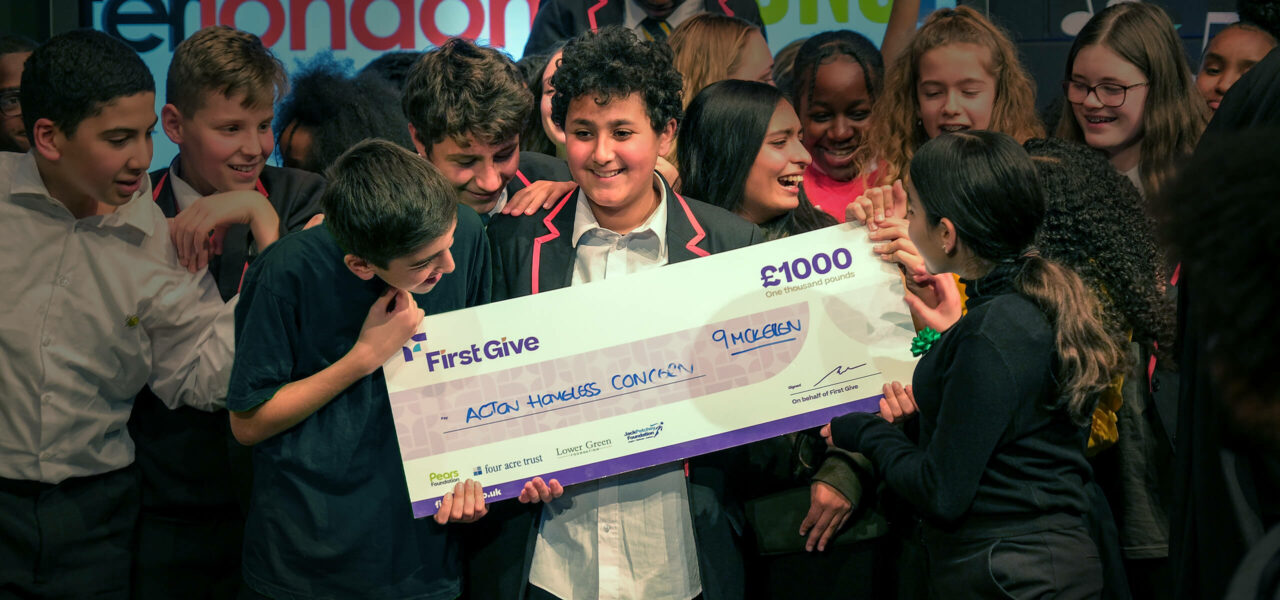 The School Final experience
First Give Finals are a celebration of the full year group. They are an opportunity for students to stand up and speak out on the issues that matter to them and showcase their social action. Each school runs their Final slightly differently, but they are all inspirational events!
The First Give team delivers and supports the planning and set up of the Finals to make them a true celebration of your school and students.
How long does the programme take?
The First Give programme is made up of a Launch Assembly, eight 50 minute lessons, a Workshop and your Final. Some schools deliver these lessons on a weekly basis (taking about 12 weeks in total), others run the programme over the course of 2 or more drop down days (completing the programme in a single half term). Your assigned Programme Manager can help you to work out the best schedule for your school.
How does it match to the curriculum?
First Give meets the needs of a number of different curriculum areas in England and Wales. The programme can be taught in any curriculum area you choose.
Download our Curriculum Links guide to find out more.
The First Give Package
Your school contributes £500 to run First Give. In return, you get: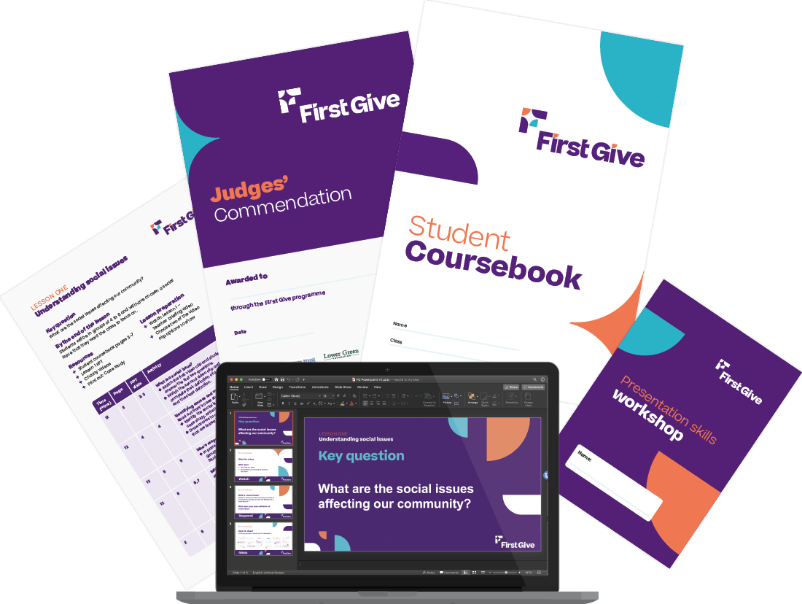 All the resources you need to deliver the programme:
Lesson plans and lesson briefing videos
A scheme of work including Powerpoint presentations for each lesson
A hard copy of our Student Coursebook for every student in the year group.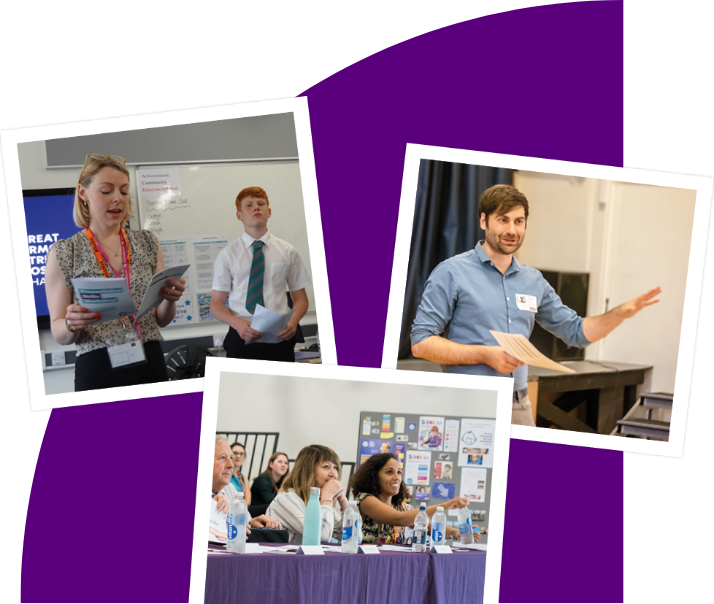 Four facilitated sessions from First Give:
A teacher briefing session
A Launch Assembly
A Presentation Skills Workshop
Your School Final.
Remote sessions are available if required.
Guaranteed grant of £1,000 for your winning class's charity.
Please note, First Give offers all of the above in English or Welsh.
Programme impact
of students say that their awareness of social issues in their community has improved (2018/19)
of students say that they will or may do more social action in the future as a result of First Give (2018/19)
of teachers say that First Give inspired a spark of social conscience (2018/19)
of students reported improving their skills in at least one of our key skill areas (2018/19)
36,207
Number of students (2021/22)
199
Number of schools (2021/22)
Student case study
Celebrating youth social action at Ark Acton Academy
The Final at Ark Acton Academy has always been an exciting event in the school calendar. It is an annual opportunity for students to speak out about the causes that matter to them. Students took part in a social action fair to raise awareness and funds for their chosen charities. On top of this, the winning class, who were supporting local charity Acton Homeless Concern also organised a collection of warm clothes and other donations for their charity's homeless shelter.
My favourite part of doing First Give was the Final. It was the moment when it all came together, and we got to share how we as a form class helped our charity.
[First Give] speaks particularly to two of the key values of our school, confidence and social responsibility…social responsibility comes from your understanding of your responsibility to work for the good of other people.
When I came across the First Give programme to develop active citizenship via lessons on action and advocacy I was astounded at the volume of quality resources, lesson plans, videos and interaction, support and guidance.
First Give…has supported us to ensure that we are making a positive contribution to our community whilst developing our students as leaders with a social conscience
The [First Give] programme helps our students to develop their independence and confidence and enables them to learn more about themselves while developing their sense of empathy and responsibility within the community.
[First Give] makes it easy for students to complete a social action as the resources provide a clear structure to follow. The resources are clear and easy to understand and prompt students to regularly reflect on their progress.
Seeing students take responsibility for their own learning, and growing in confidence as they realise the impact they can have has been really exciting! I would definitely recommend the programme to other schools and teachers.
Get started
Get in touch with our team to find out how your school can get involved
Get in touch